How can I find out if a doctor has ever been disciplined by the Virginia Board of Medicine or whether the doctor has paid a medical malpractice settlement?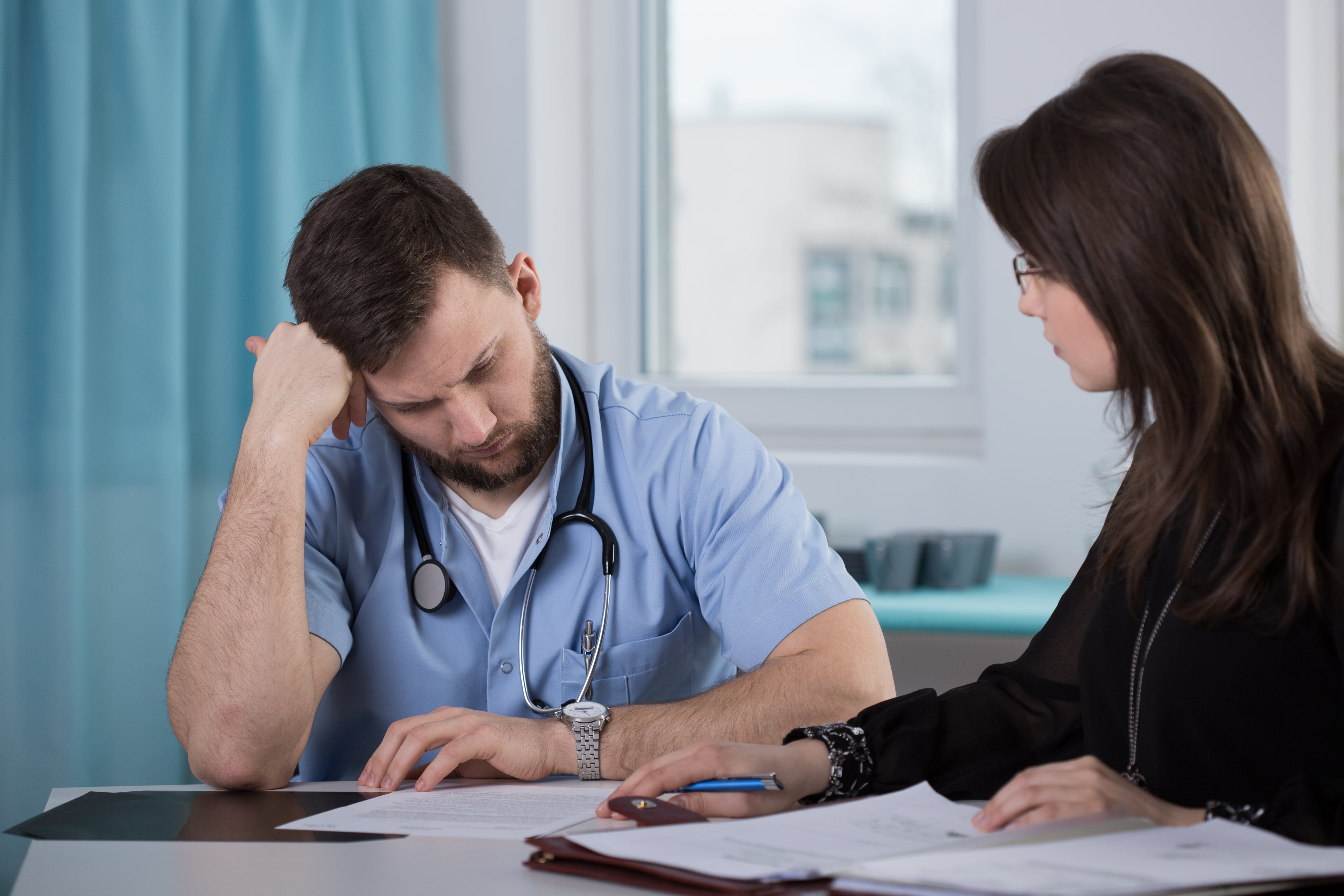 When we visit our doctors, we expect that they will take care of us according to the standards of their profession. It is also reasonable to expect that they are reputable and have not faced disciplinary actions for malpractice in the past. It is entirely possible, however, that your doctor has been disciplined in the past and may have had to pay a malpractice settlement.
The New England Journal of Medicine reported in a 2011 study that 7.4 percent of all physicians covered by a large professional liability insurer with a nationwide client base had a malpractice claim. By the age of 65, an estimated 75 percent of physicians in low-risk specialties had faced a malpractice claim, while 99 percent of physicians in high-risk specialties had faced a claim.
How can I find out if a doctor has ever been disciplined by the Virginia Board of Medicine or whether the doctor has paid a medical malpractice settlement?
The Virginia Board of Medicine's practitioner information website holds data on more than 30,000 doctors who are licensed in the Commonwealth of Virginia. The information contained in the database includes the name of the licensee, their license number, the date the license was issued, its expiration date, and any notice or order from the Virginia Board of Medicine.
The following information is required to be self-reported by licensees under penalty of law:
Practice information, including clinic locations, contact numbers, translating services, and percentage of time spent at each clinic
Education
How many years the licensee has been in active practice
Board certifications
Hospital affiliations
Academic appointments
Publications
Medicaid participation
Actions
Felony convictions
Paid claims in the most recent 10 years
Does a Doctor Have to Report a Malpractice Claim?
Under Virginia law, a doctor of medicine, podiatry, or osteopathic medicine who is licensed by the Virginia Board of Medicine is held to a strict standard of reporting:
Any and all medical malpractice judgments and settlements of more than $10,000 must be reported.
The time span for reporting is the most recent 10-year period, and the settlement or judgment must be reported within 30 days of the initial payment.
If the doctor has paid a judgment or settlement within the preceding year, he or she is also required to report medical malpractice judgments or settlements of less than $10,000.
When reporting a judgment or settlement, the doctor must include:
The city, county, and state where the incident occurred and was paid
The year the judgment or settlement was paid
The amount paid in judgment or settlement
The doctor's specialty at the time of the incident
The search function on the Virginia Board of Medicine's website is not without certain limitations. For example, physician licensees of the board, including interns and residents, university limited, international fellows, and restricted volunteers are not included in the profiles on the website.
If you or a loved one has been the victim of medical malpractice in Virginia, it is in your best interest to contact Lichtenstein Law Group PLC as soon as possible. You can schedule a free consultation by calling (540) 343-9711 today.
Types of Medical Malpractice Complaints
Some of the most common reasons medical malpractice complaints are filed in Virginia include:
Improper care
Unsafe hospital conditions
Negligent doctor behavior
Drug errors
Unnecessary or inappropriate surgery
Unnecessary or inappropriate treatment
Not getting proper treatment after a change in condition
Being discharged from the hospital too soon
Incomplete discharge instructions and/or arrangements
Misdiagnosis
Delay in treatment
Sexual misconduct
Drug or alcohol impairment
Unlicensed practice, or aiding and abetting unlicensed practice
Unprofessional conduct
Failure to provide medical records
Patient abandonment
If you believe you have been the victim of medical malpractice, talk to one of our knowledgeable attorneys today about your legal rights. We can explain the process for filing a claim and answer any questions you may have.
Types of Discipline Doctors Could Face
When the Department of Health Professions receives a complaint about a health care practitioner or regulated facility that may have violated state laws or regulations, an investigation will be opened. There are 13 health regulatory boards within the Department of Health Professions, and the appropriate board will receive the completed investigation report.
If the board believes that a violation might have happened, administrative proceedings can commence. If the board and the licensee do not resolve the case through an agreement, a disciplinary proceeding may be scheduled.
All boards can take any combination of the following actions after conferences and formal hearings.
The professional may be censured or reprimanded.
Fines can be levied.
Corrective action may be required.
The licensee may be put on probation.
The licensee's practice privileges may be limited.
The licensee's license may be suspended or revoked.
A board can also close a case if it finds that no violation occurred. It can also offer a non-disciplinary action known as a Confidential Consent Agreement (CCA) or offer a Consent Order in which the licensee agrees to a disciplinary sanction. Once a final decision has been made by the board, the licensee and the source of the complaint will be notified.
What Do You Have to Prove in a Virginia Medical Malpractice Case?
A medical malpractice claim in Virginia operates similarly to many other negligence claims in that a victim will need to prove that:
A physician or hospital had a duty of care.
The standard duty of care was breached.
The breach caused the victim's injuries.
Those injuries resulted in actual damages.
While medical malpractice actions in Virginia are generally subject to the same two-year statute of limitations as other negligence actions, the state does have some important exceptions. The two-year limitations period can be extended in actions for malpractice against a health care provider when:
A foreign object was left in a patient's body. In such cases, victims have up to one year from the date of discovery or when discovery should have reasonably occurred to file a claim.
The injury was not discovered within the two-year period due to concealment or intentional misrepresentation. In this case, victims have one year from the discovery of the injury.
If a doctor fails to diagnose a severe illness like cancer, a malignant tumor, or severe spinal issues. Patients have one year after getting an accurate diagnosis to file their claim.
Additionally, Virginia law provides that when the victim of medical malpractice is a minor less than 8 years of age, the minor has until his or her 10th birthday to commence an action.
How Can I Make a Complaint About a Doctor?
Complaints for all the licensing and regulatory boards are received and processed by the Enforcement Division of the Virginia Department of Health Professions. People can download a complaint form by visiting the Department of Health Professions website, and the complaint form begins by asking for information about the person filing the complaint as well as the subject of the complaint.
The remainder of the first page and all of the second page are dedicated to the details of the report. The form asks what the practitioner did or failed to do, whether the client suffered any injuries, and if the complaint has been filed with any other agencies.
If you think that you or your loved one might have been the victim of medical malpractice in Virginia, you should contact an experienced personal injury lawyer at Lichtenstein Law Group PLC as soon as possible. Call (540) 343-9711 or contact us online now to set up a free consultation.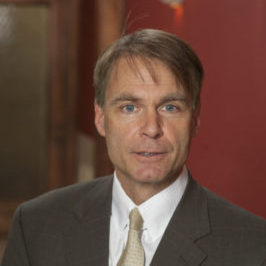 John E. Lichtenstein is a founding member of Lichtenstein Law Group, PLC, with more than three decades of experience as a trial lawyer. A graduate of the University of Virginia School of Law, John has successfully resolved hundreds of cases on behalf of his clients, including some of the largest jury verdicts and settlements in Virginia history. He has also served his profession, including serving as President of the Virginia Trial Lawyers Association in 2015-2016 and as Chair of the Virginia State Bar Criminal Law Section in 2007-2008.