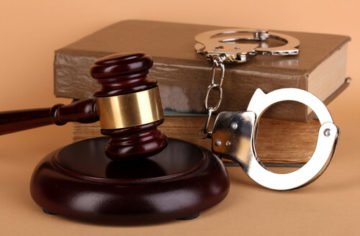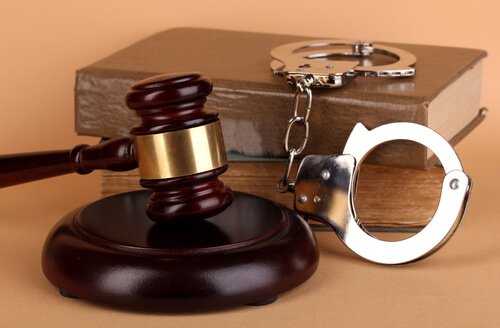 Roanoke Criminal Defense Lawyer
The Roanoke criminal defense trial attorneys of Lichtenstein Law Group PLC know what is at stake when you are charged with a serious criminal offense in a Virginia state or federal court. Your freedom, your assets, your job, your reputation, and your family's future are all on the line. We want to help, doing whatever we can to seek the best possible outcome for you. Contact our Roanoke criminal defense lawyer today.
Our criminal defense lawyer Roanoke are truly committed to the principle that the protection of individual rights and liberty is fundamental to a free society. We believe that those accused of crimes deserve compassionate, skilled and highly effective legal representation. We understand the role of a vigorous criminal defense as crucial first to our client, then to the limitation of governmental power against individual citizens, so critical to our system of government.
We will fight hard and fight fair for you.
Every client we serve can expect to receive the full extent of our skills and resources no matter what charges they are facing.
We represent clients in high-level criminal cases, including:
Drug offenses
Violent crimes
Our firm's founder, John E. Lichtenstein, has 30 years of criminal trial experience across a wide spectrum of cases. He has served as Chairman of the Board of Governors of the Virginia State Bar Criminal Law Section. He is a Fellow of the American College of Trial Lawyers and the International Academy of Trial Lawyers, invitation-only organizations representing the top one percent of trial lawyers in the United States and Canada. He has also been inducted as a Fellow of the American Board of Criminal Lawyers, a national invitation-only organization of criminal defense lawyers that recognizes trial skills, professional ethics, and major felony trial experience.
Our criminal defense lawyers in Roanoke represent clients in state and federal courts in Roanoke, Charlottesville, Richmond, Norfolk and throughout Virginia. It is crucial to have an experienced criminal defense attorney at your side as soon as possible. So, contact us now to discuss your case.
How Can Our Expert Roanoke Criminal Defense Lawyers Help You?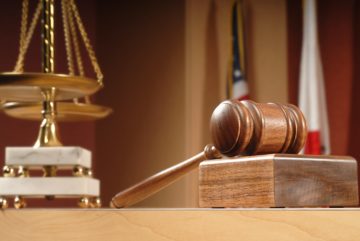 At Lichtenstein Law Group PLC, we have a history of taking on the toughest cases. Attorney John E. Lichtenstein and our highly skilled trial lawyers and legal staff members truly care about the clients we serve and understand the critical role criminal defense plays in checking government power. Our history of winning tough cases makes us the obvious choice if you are seeking an expert Roanoke VA criminal law attorney.
Our record includes numerous high-profile cases, including:
Defending a Roanoke pain specialist who faced more than 300 federal charges, including prescribing medication beyond the scope of his medical practice and without a valid medical purpose, health care fraud, and racketeering. After a two month trial, the jury acquitted him of most charges and convicted him of none. The remaining charges resulted in a mistrial. After the trial result, the case was resolved through negotiation.
Defending the former President of the National D-Day Memorial Foundation on multiple federal frauds and perjury charges. Two juries refused to convict him, resulting in two hung juries. Thereafter, the government dropped all charges and the cases were dismissed.
The results obtained in specific cases depend on a variety of factors. Each legal matter consists of circumstances that are peculiar or unique to the specific case.
For this reason, it is important to meet with our Roanoke, Virginia criminal defense team to discuss the unique facts and legal issues involved in your case. In a confidential consultation, we will explain the legal services we can provide, including:
Protecting your rights if you are interviewed by law enforcement or asked to testify before a grand jury.
Seeking a reasonable bond that will allow you to go home and be with your family while the charges against you are being resolved.
Putting our investigative team onto your case right away and protecting your right to discovery of all the prosecution's evidence against you.
Conducting legal research into your case and developing the best strategy for defending you against the charges you face.
Filing pretrial motions to keep the prosecution from using unlawfully obtained evidence against you, getting the charges against you dismissed or seeking other legal relief on your behalf.
Advising you, based on our investigation and research, whether we believe it would be in your best interest to go to trial or enter negotiations to resolve your case through plea agreement – and then aggressively pursuing the objective you choose.
Negotiating with the state or federal prosecutor, if you choose to enter a plea, and seeking the best possible terms for you, including allowing you to avoid prison, fines, and undue restitution payments.
Vigorously representing you in court, if you choose to go to trial, and presenting a carefully prepared, sophisticated defense on your behalf.
The moment you are arrested, taken into custody or questioned by law enforcement officers is the moment you need a criminal defense attorney. You should not delay contacting Lichtenstein Law Group PLC. Our goal is to protect you and your trust is our highest compliment.
What Types of Roanoke, VA Criminal Defense Cases Do Our Lawyers Handle?

Our lawyers have experience in all types of criminal cases in Virginia state and federal courts. We can represent individuals and corporations in matters that include, for example:
Fraud – Health care fraud, bank fraud, mortgage fraud, insurance fraud, securities fraud, tax fraud and so-called "pyramid schemes".
Financial crimes – Tax evasion, money laundering, racketeering, embezzlement and insider trading.
Drug offenses – Prescribing medication beyond the scope of a doctor's medical practice or without valid medical purpose, possession, distribution and trafficking offenses.
Violent crimes – Assault and weapons-related offenses and homicide or murder charges.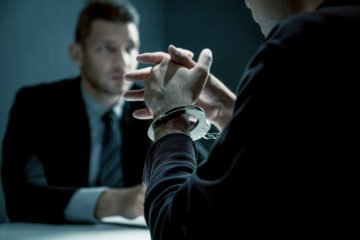 Criminal cases in federal court are different in many ways from cases that are handled in Virginia state courts. Federal prosecutors and the agencies they work with such as the FBI, DEA and SEC typically have more resources than state prosecutors and agencies. The federal court system also involves different rules and procedures that must be followed.
It is important to work with a law firm that regularly practices in federal court and has a strong grasp of how to handle criminal charges in the federal system.
Contact our Top Roanoke Criminal Defense Attorney Today
At Lichtenstein Law Group PLC, our criminal defense attorneys in Roanoke VA are ready to put our legal skills, experience, and resources to work for you. Our goal will be to resolve your case as efficiently as possible so that it minimizes any disruption to you and your family's life. If you need a Roanoke VA criminal law attorney, we are here to help.
Whether you are in Roanoke, Charlottesville, Richmond or Norfolk, we serve criminal defense clients throughout Virginia. If you find yourself facing criminal charges, contact our law offices today for an immediate, confidential consultation with our criminal defense law team.