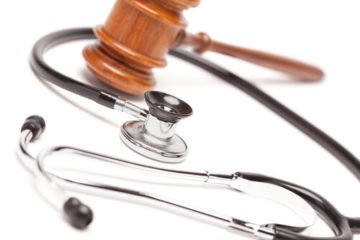 Roanoke, VA Medical Malpractice Attorney
Each year, thousands of patients suffer serious injuries or death because of preventable medical errors. The patient puts trust in a doctor, and when complications occur, the patient needs honest and reliable answers about what went wrong, even if that means preventable mistakes were made. You may need an expert Roanoke medical malpractice lawyer to assist you.
In most instances, an injured patient needs the help of an experienced medical malpractice attorney to obtain an understanding of what actually happened, and to determine whether the severe injury resulted from a violation of the rules the doctor or hospital was supposed follow.
Contact Our Roanoke Medical Malpractice Lawyer Today
When severe injury caused by medical malpractice occurs, the VA personal injury attorneys at Lichtenstein Law Group PLC are dedicated to helping victims seek the financial recovery necessary to move forward with their lives. Our law firm has extensive experience handling these cases and the resources to take them to trial when necessary.
Founding attorney John Lichtenstein is a highly experienced trial lawyer and the firm's cases are often referred to the firm by other lawyers. Mr. Lichtenstein was elected president of the Virginia Trial Lawyers Association and is a Fellow of the American Trial Lawyers Association and the International Academy of Trial Lawyers, strictly invitation-only organizations of the top one percent of trial attorneys in the United States and Canada.
If you suspect that you or a loved one has been harmed by a negligent medical error, it is important to have a skilled Roanoke medical malpractice lawyer review and evaluate your case, including the review of your medical records, and discuss your legal options. Our law firm puts years of trial and litigation experience to work for patients injured by medical malpractice. Contact a Virginia medical malpractice lawyer at Lichtenstein Law Group PLC to schedule a free consultation.
How Can a Medical Malpractice Law Firm Help You?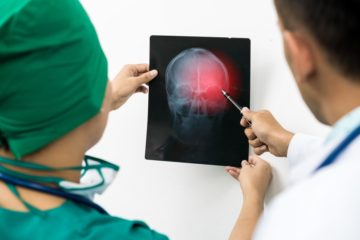 At Lichtenstein Law Group PLC, we understand the obstacles that patients face in cases of medical malpractice. Patients who have been injured are often uncertain about what really happened and whether the injury was the result of avoidable negligence.
The issue in establishing medical negligence is whether the doctor, hospital or other health care provider failed to follow the recognized standard of care in treating the patient and whether that negligence caused the patient harm. Making this determination requires a careful review first by the skilled medical malpractice lawyers and staff at Lichtenstein Law Group and by those independent medical experts with whom they work every day.
Doctors, hospitals and their insurance companies will aggressively defend these cases. As an injured patient, you need a determined medical malpractice lawyer who has experience and will fight aggressively for you.
Our attorneys work with highly credible, recognized medical experts to analyze the facts, including those contained in medical records, and assess whether a health care provider breached the recognized standard of care when treating you or your loved ones.
The health care provider needs to understand that the attorney representing you has extensive experience in litigating medical malpractice cases and will thoroughly prepare your case for trial. Our reputation as one of Virginia's leading trial practice law firms will be an advantage in preparing for trial or obtaining a just settlement without trial.
Our Virginia Medical Malpractice Lawyers Advocate for You
Medical malpractice takes many forms. A patient may be injured by a doctor's error, a surgical error, an anesthesia error, delayed diagnosis, hospital negligence, or emergency room errors, for example. Doctors and nurses are human and do make mistakes.
What are Common Types of Medical Malpractice?
Also of danger to seriously injured patients, is the complexity of Roanoke, VA medical malpractice law when it comes to the time allowed for filing lawsuits. Generally these suits in Virginia must be filed within two years of the medical error that caused injury. However, these time limits, called statutes of limitation, differ markedly depending on specific factors.
For example, more time is allowed to file a claim involving children, but not if the child is ten years old or older. Other particular circumstances carry a shorter time limit after which a claim or suit is barred by law. Similarly, in cases in which a health care provider's error caused a patient's death, the general time limit in which a wrongful death claim must be made is two years from the date of death.
However, again, that time may be markedly different depending on the circumstances of the case. Accordingly, it is critical that an experienced medical malpractice attorney evaluate the case as quickly as possible.
Schedule a Free Consultation with Our Medical Malpractice Attorneys in Roanoke, Virginia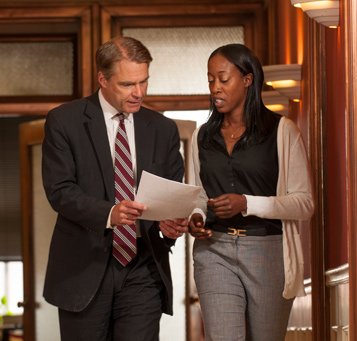 If you or a loved one has been a victim of medical malpractice as a result of the negligence of a physician's assistant, nurse practitioner, doctor, nurse, hospital or other health care provider, do not delay in contacting a lawyer who is experienced at medical malpractice litigation to review your injury and your legal options. At Lichtenstein Law Group PLC, we have great experience, capacity and resources to investigate thoroughly how a preventable medical injury occurred and to build a compelling medical malpractice lawsuit to protect your future.
Please contact us if you suspect that you have been injured by a preventable medical error caused by a physician's assistant, nurse practitioner, doctor, nurse, hospital or other health care provider. We can help you seek medical malpractice damages for lost wages, pain and suffering and medical expenses.
For a free review of your possible medical malpractice claim, contact us or fill out our online form. Click here for directions.