Can You Lane Split in Virginia?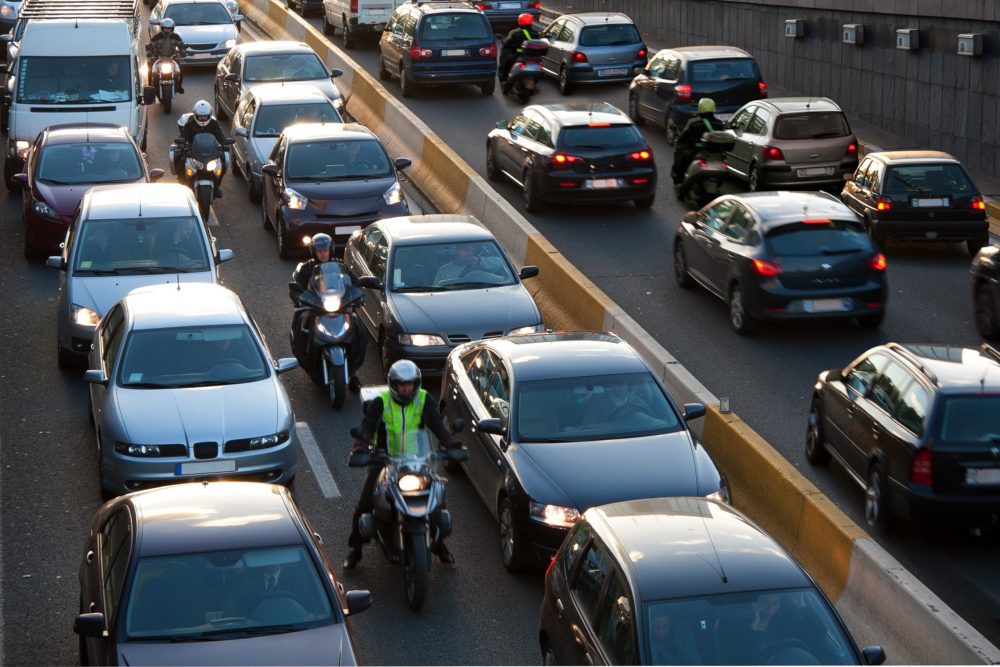 Motorcyclists commonly practice two types of lane splitting in Virginia. The first one is commonly known as lane sharing. It occurs when two motorcycles ride side-by-side within the same lane. Virginia legalized this practice in 2012. The second type happens when a motorcycle rides between two lanes – often on the white line dividing the lanes – usually in order to pass cars. This practice is also commonly called filtering, white lining or stripe riding. In Virginia and in every other state except for California, this type of lane splitting is illegal.
If you were recently injured in a motorcycle accident that involved lane splitting, the insurance company may try to use it against you. You should contact a lawyer as soon as possible to discuss the details of your case and protect your legal rights.
At Lichtenstein Law Group PLC, our team of motorcycle accident attorneys has more than 100 years of combined experience. To learn more about what we can do for you after a motorcycle accident, contact us today and schedule a free consultation through our offices in Roanoke and Charlottesville.
What Are the Possible Advantages of Lane Splitting?
Motorcyclist groups across the country are pushing for the legalization of both kinds of lane splitting because of the advantages which they believe lane splitting offers. Those advantages include:
Safety in numbers – Two motorcycles riding side-by-side are easier for other motorists to spot than a single motorcycle.
Reduced congestion – When two bikes split a lane, traffic congestion will be slightly reduced.
The benefits of stripe riding are less clear, which is why it has yet to be widely accepted. Still, bikers argue that stripe riding provides advantages such as:
It cuts down on traffic congestion by allowing motorcyclists to pass through traffic more quickly.
It increases safety by decreasing the possibility that motorcyclists will be rear-ended.
It can prevent motorcycles from having to wait in standstill traffic, which can cause engines to overheat.
It gives motorcycle riders an "escape route" if they are trapped or need to make an evasive maneuver.
Little research has been done to verify whether lane splitting actually improves safety. However, one study by researchers at the University of California at Berkeley actually found that the practice decreased the likelihood of head and torso injuries for motorcyclists.
What Are the Dangers of Lane Splitting?
Despite the potential advantages of lane splitting, it can also present many dangers such as:
Increased risk of blind spot accidents
Reduced space (and reaction time) for other drivers
Heightened risk of "road rage" incidents involving other motorists.
Studies have found that lane splitting at high speeds, in unpredictable traffic, in inclement weather or on curved roads can increase the chances of an accident. However, again, very little research has been done on the subject.
How Can Lane Splitting Affect Your Injury Claim In Roanoke?
To recover compensation in a motorcycle accident case, you typically must prove the four elements of negligence. Those elements are:
The defendant owed you a duty of care to keep you safe.
The defendant breached that duty of care.
The defendant's breach directly caused your injuries.
Your injuries caused you to suffer actual damages.
Virginia is a pure contributory negligence state. So, if you are found to have contributed in any way to your accident – even if you were only 1 percent at fault – you may be barred from collecting any compensation in a lawsuit. This means that if you were engaging in the illegal form of lane splitting when your accident occurred, it might be challenging to recover compensation. On the other hand, if you were injured while engaged in the legal form of lane splitting, an insurance company could not argue that doing so was a form of negligence, or that it should prevent you from recovering anything.
What Compensation Is Available In A Lane Splitting Motorcycle Accident?
Motorcyclists have a right to share the road with other drivers. Motorists must respect that right. When they fail to do so, you can hold them financially accountable and pursue compensation for damages such as:
Medical expenses
Property damage
Lost wages
Lost earning potential
Rehabilitative costs
Disability
Disfigurement
Pain and suffering.
If your loved one was tragically killed in a motorcycle accident caused by someone else's negligence, you can pursue a wrongful death claim to recover compensation for their final expenses, loss of support and other damages.
How Our Roanoke Motorcycle Accident Lawyers Can Help You.
If you choose to pursue a claim for compensation after a motorcycle accident, you will need a lawyer's help. Lane splitting could add an extra layer of complexity to your claim. An insurance company may argue that, by lane splitting, you contributed to your accident and, as a result, your claim should be denied.
At Lichtenstein Law Group PLC, we are highly skilled and experienced trial lawyers. We will know how to conduct an independent investigation of your accident, including speaking with experts and reconstructing what occurred. We will gather all of the necessary evidence for your claim. We can then compile this evidence into a compelling demand letter to send to the insurance company. The thorough approach we take to preparing each case gives us an advantage when negotiating with insurance companies.
If an insurance company denies liability and/or challenges the amount of damages that we seek on your behalf, or if the insurer tries to unjustly shift blame to you for the accident, we will be prepared to fight for you in court. With more than 100 years of combined litigation experience, our attorneys are confident in our courtroom abilities.
We Are Ready to Go to Work for You Today.
If you have been injured in a motorcycle accident in Virginia, Lichtenstein Law Group PLC can go to work for you right away. Our law firm's founder, John Lichtenstein, has been repeatedly named Lawyer of the Year by Best Lawyers, and our firm holds an AV-Preeminent Rating with Martindale-Hubbell, the highest possible rating. If your accident involved lane splitting, we can advise you on your best options during a free case evaluation. Contact us today to learn more.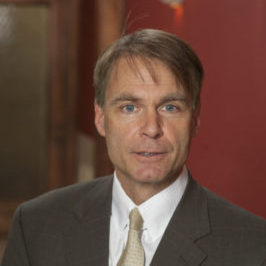 John E. Lichtenstein is a founding member of Lichtenstein Law Group, PLC, with more than three decades of experience as a trial lawyer. A graduate of the University of Virginia School of Law, John has successfully resolved hundreds of cases on behalf of his clients, including some of the largest jury verdicts and settlements in Virginia history. He has also served his profession, including serving as President of the Virginia Trial Lawyers Association in 2015-2016 and as Chair of the Virginia State Bar Criminal Law Section in 2007-2008.