Lichtenstein Law Group PLC Launches Adoptable Dog Campaign
In an effort to help rescues, shelters and humane societies in Roanoke and communities throughout Southwest Virginia to find new homes for dogs in need of loving, caring and responsible families, Lichtenstein Law Group PLC has launched our "Adoptable Dog Campaign."
As part of the campaign, the personal injury law firm will feature an adoptable dog every month on its Facebook page. For instance, in January, Lichtenstein Law Group PLC presented "Hardy," a "cuddly, playful" pitbull who is currently under the care of the Regional Center for Animal Care and Protection in Roanoke.
Those who are interested in learning more about featured dogs can click on a link that will take them to the dog's profile. The profile typically includes information about the dog's age, breed and spaying/neutering history. Prospective dog owners can also learn more about other animals at the shelter, rescue or humane society.
About Law Group PLC:
Lichtenstein Law Group PLC concentrates on serious injury and criminal litigation across Roanoke and Southwest Virginia. Whether the case involves a serious injury from a car accident, truck accident, motorcycle accident or pedestrian accident, the law firm's team of Roanoke, VA injury lawyers has the experience and resources to give each client's case the focus that it deserves.
###
For more information about Lichtenstein Law Group PLC, check out https://www.vatrials.com/.
Liberty Trust Building
101 South Jefferson Street, Suite 400
Roanoke, Virginia, 24011
540-343-9711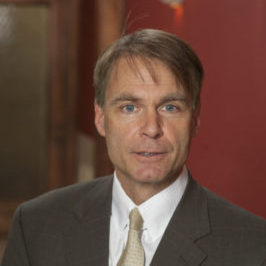 John E. Lichtenstein is a founding member of Lichtenstein Law Group, PLC, with more than three decades of experience as a trial lawyer. A graduate of the University of Virginia School of Law, John has successfully resolved hundreds of cases on behalf of his clients, including some of the largest jury verdicts and settlements in Virginia history. He has also served his profession, including serving as President of the Virginia Trial Lawyers Association in 2015-2016 and as Chair of the Virginia State Bar Criminal Law Section in 2007-2008.