What Are the Most Common Medical Malpractice Claims?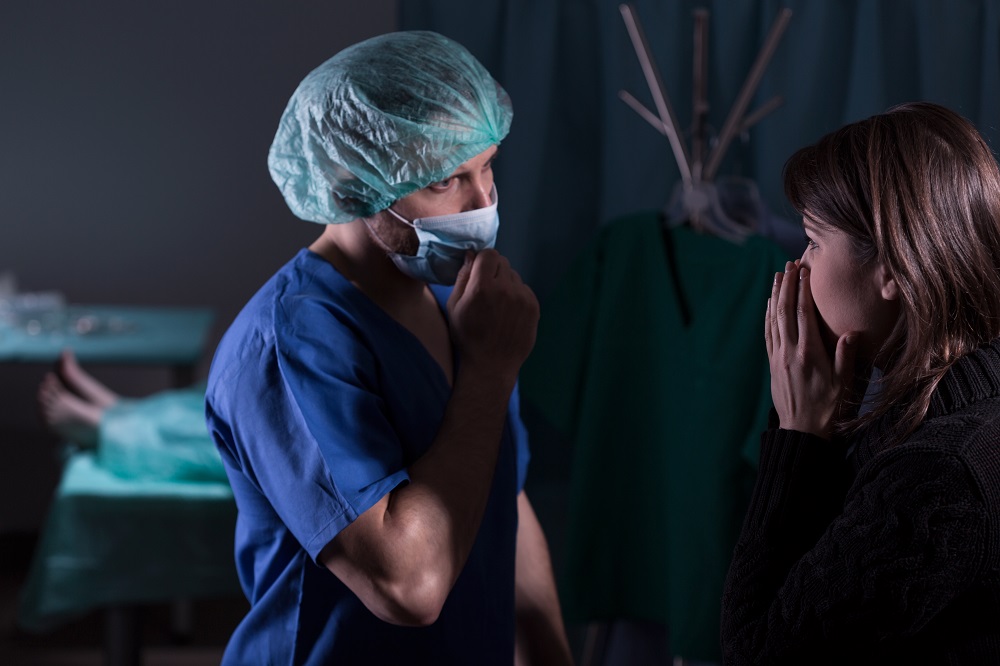 Medical malpractice occurs in Virginia and across the country more often than many people think. In one recent year, Virginia health care providers reported 138 medical malpractice payouts totaling roughly $68.5 million, or $497,000 per claim, according to National Practitioner Data Bank statistics. Unfortunately, the actual numbers could be even higher. Many injured patients fail to realize they have a valid claim, while too many others simply fail to take timely legal action.
Here, we discuss the definition of medical malpractice, and we discuss five of the most common types of medical malpractice cases that our attorneys see in Virginia due to medical errors. If you believe that you are the victim of one of these types of medical malpractice or any other form of medical negligence, contact Lichtenstein Law Group, PLC. We will review your case in a free consultation and help you to understand your rights and all of your legal options.
What Is the Definition of Medical Malpractice?
Virginia law defines medical malpractice as an act of medical negligence committed by a health care professional or facility which results in a patient's injury. Medical negligence occurs when a health care professional or facility breaches the standard of care owed to patients.
No Virginia statute defines what "standard of care" means. However, it is generally means acceptable and reasonable practices and procedures that doctors, nurses and other health care professionals should follow when they treat patients. In other words, if a doctor deviated from the standard practices used in the doctor's field of medicine, or that another doctor would have used in the same or similar circumstances, the doctor may be liable for medical malpractice.
What Qualifies as Medical Malpractice?
Not every unsuccessful medical treatment rises to the level of medical malpractice. Instead, for malpractice to occur, a health care professional must act negligently.
For instance, cancer often presents the same vague symptoms as other diseases such as chest pains or fatigue. To arrive at a cancer diagnosis, a doctor may go through a process of testing for those diseases and trying different forms of treatment to see how a patient responds. If another doctor would have acted the same way, it may not amount to medical malpractice.
On the other hand, what if the patient had a well-known symptom of a certain type of cancer such as a lump in the breast, and the doctor did not immediately test for cancer? That could possibly be a case of medical malpractice. Or, what if the doctor conducted certain tests and failed to accurately interpret the results? That could be a case of medical negligence as well.
Medical malpractice claims can be some of the most complicated types of personal injury claims. They require not only knowledge of the law but an understanding of medicine as well. For this reason, those that suspect they are victims of medical malpractice should speak to a Virginia medical malpractice attorney from Lichtenstein Law Group, PLC, as soon as possible.
Our lawyers know how to thoroughly investigate cases. We also consult with highly knowledgeable medical professionals from a variety of fields. We can help you to determine whether you have a valid medical malpractice claim, and we can pursue all compensation you are entitled to receive. Our lawyers are highly skilled litigators who prepare solid cases for settlement negotiations. If necessary, we will also be ready to fight for you at trial.
Five Common Types of Medical Malpractice
As we have seen over the years at Lichtenstein Law Group, PLC, the following are five of the most common types of medical malpractice in Virginia:
Misdiagnosis or Failure to Diagnose
Doctors, dentists and other health care professionals are required to have the knowledge necessary to spot symptoms and signs of illnesses and disease and know how to form a correct diagnosis. When they fail to recognize obvious symptoms, or they misdiagnose a condition, patients often become much sicker.
Health care professionals are also responsible for writing only necessary prescriptions which will not cause additional harm to a patient. When they prescribe a medication with an ingredient which they know the patient is allergic to, or if they prescribe medications that negatively interact with each other, that is negligence. These are just a few of the prescription errors healthcare professionals can make.
A lot can go wrong in the delivery room. Doctors, nurses and other health care professionals are expected to understand what those things are and prevent them from happening. When these individuals are negligent, babies can suffer from cerebral palsy, broken bones, brain damage and more. Failing to monitor the baby's vital symptoms or order a C-section in a timely manner are just two examples of medical malpractice that can result in birth injuries.
These mistakes can range from medical equipment being left in the body cavity to the wrong limb being amputated. When these errors happen, patients often have to live with the effects for the rest of their life.
Anesthesiologists are responsible for providing the accurate dosage of anesthesia to the patient. If they don't properly monitor the patient during surgery, it could have disastrous effects. Additionally, if too much anesthesia is given, the patient could overdose. Too little, and the patient might wake up during surgery, which could have lifelong effects on their physical and mental health.
Get Help from Our Virginia Medical Malpractice Attorneys Today
If you have suffered harm due to suspected medical malpractice, the Lichtenstein Law Group, PLC, is here to help you. We understand how these cases can be highly challenging. Doctors and their insurance companies typically deny liability or try to downplay a patient's injuries. We will refuse to let that happen to you.
We believe that thorough preparation and aggressive litigation pave the surest path to a favorable outcome in medical malpractice cases. We also know how to negotiate with big insurance companies and hold them accountable for paying the compensation that injured patients deserve. We are ready to go to work for you. Contact us today for a free and confidential review of your case.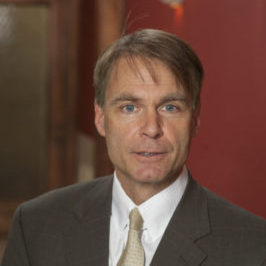 John E. Lichtenstein is a founding member of Lichtenstein Law Group, PLC, with more than three decades of experience as a trial lawyer. A graduate of the University of Virginia School of Law, John has successfully resolved hundreds of cases on behalf of his clients, including some of the largest jury verdicts and settlements in Virginia history. He has also served his profession, including serving as President of the Virginia Trial Lawyers Association in 2015-2016 and as Chair of the Virginia State Bar Criminal Law Section in 2007-2008.