Most Dangerous Intersections in Roanoke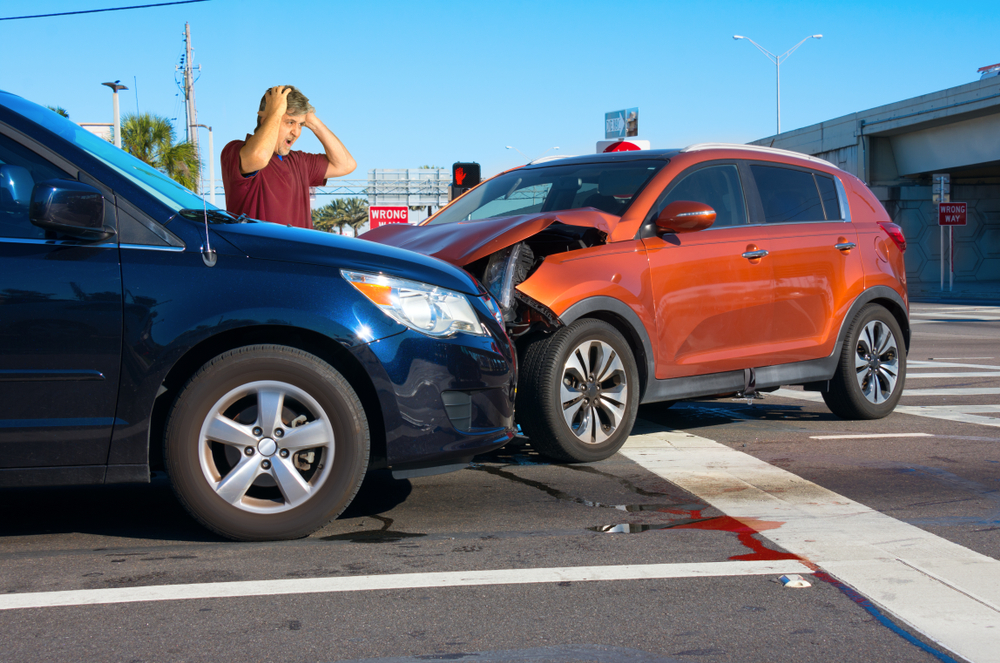 Every year, there are more than 125,000 car crashes on Virginia roads and highways, according to the Virginia DMV. Virginia ranked 16th out of all states for the number of fatal crashes in 2018, according to the Insurance Institute for Highway Safety. Throughout 2019, Roanoke alone recorded more than 1,600 collisions, which resulted in 690 injuries and five fatalities.
One way to avoid becoming a Virginia accident statistic yourself is to literally steer clear of dangerous local areas and intersections – or use extreme caution if you must drive there. To help those in our community stay safe, the Virginia car accident lawyers at Lichtenstein Law Group PLC decided to ask our followers on Facebook which were the most dangerous traffic intersections in Roanoke. Some considered any intersection with a blinking yellow light or roundabout to be dangerous, while many others said specific thoroughfares like Williamson Road have especially risky intersections.
Roanoke's Top Five Most Dangerous Intersections
Some of the most popular responses to our question about Roanoke's most dangerous intersections are featured here:
#5 | VA-419 (Electric Road) and Brambleton Avenue
Several Facebook users agreed that this intersection in Cave Spring, at the center of a busy shopping area, is quite dangerous. North Cross School, Green Valley Elementary, and several other schools and houses of worship are nearby, which means congestion can happen there any day of the week or weekend.
#4 | US Route 220 (Franklin Road) and Buck Mountain Road
Many Roanoke residents on social media also pointed to this intersection where Route 220 meets Buck Mountain Road. Several car dealerships, churches, and Clearbrook Elementary School are all very close to where these two roads meet. Collisions during early morning commutes here are common.
#3 | Electric Road and Elm View Road
This intersection near the crowded south end of Roanoke by the Tanglewood Mall is also often cited as dangerous. Area residents who live or work nearby report regular rear-end accidents where Electric and Elm View intersect.
#2 | Melrose Avenue and Peters Creek Road
The meeting of Melrose and Peters Creek in the northwest portion of Roanoke is considered the second-most dangerous intersection by city police. There are more than 50 crashes here each year, which many attribute to drivers speeding to beat red lights or flipping as they go over the slight swell in the middle of the road.
#1 | Orange Avenue and Williamson Road
Data from the Roanoke Police Department reveal that the intersection of Orange Avenue and Williamson Road near downtown is the city's most dangerous. More than 100 accidents occur there every year, frequently during morning and evening rush hours when drivers are often frustrated by waiting for multiple light cycles.
What Are the Most Common Causes of Intersection Accidents?
The National Highway Traffic Safety Administration (NHTSA) released a study of the most common causes, or "critical reasons," for intersection-related crashes. Generally, accidents have several contributing factors but are typically only assigned a single critical reason, which is considered to be the main cause of the accident.
The following critical reasons were most common in intersection accidents:
Inadequate surveillance – 44.1 percent of intersection crashes were caused by drivers who failed to appropriately check their surroundings before proceeding through an intersection.
Internal distraction – 5.7 percent were caused by internal distractions such as texting or speaking on the phone while driving.
Inattention – 3.4 percent were caused by acts of inattention, such as daydreaming.
External distraction – 2.1 percent were caused by external distractions, such as loud noises or other accidents.
False assumption of another's action – 8.4 percent were caused by false assumptions, such as a driver who doesn't understand the right-of-way.
Turned with obstructed view – 7.8 percent were caused by drivers who turned their car into an intersection despite having obstructions blocking their view.
Illegal maneuver – 6.8 percent were caused by illegal maneuvers, such as prohibited U-turns or left turns through an intersection.
Misjudgment of gap or other's speed – 5.5 percent were caused by drivers who misjudged another's speed or distance and collided as a result.
Driving aggressively or too fast for conditions – 1.0 percent were caused by drivers who were speeding or driving aggressively through intersections.
Performance and non-performance errors – 0.8 percent were caused by performance errors like overcompensation, and 0.9 percent were caused by non-performance errors like drowsiness or other physical conditions.
Is an Accident at an Intersection More Dangerous?
While any car accident can cause serious injuries, intersection wrecks tend to be especially catastrophic. NHTSA estimates that about 40 percent of all crashes in the United States are intersection-related.
Several factors may contribute to the inherent risk of traffic driving through intersections:
A relatively small zone in which to maneuver
Vehicles traveling in opposite or perpendicular directions
Crowded conditions, especially during rush hours
The increased probability of side-impacts, which have higher injury rates
Poorly designed roadways or malfunctioning traffic signs
Lack of visibility around corners and sharp turns
Can Both Parties Be at Fault in an Intersection Accident?
The state of Virginia follows a pure contributory negligence law. This means that if you were injured in an intersection accident and are found to be partially at fault, you will not be able to pursue compensation. The other driver in your accident would need to be found 100 percent at fault in order for you to receive any monetary compensation.
In short, both parties can be at fault in some intersection accidents, but anyone who wants to seek compensation in a Virginia court must prove that they were not at all at fault for the collision.
How Long Do I Have to File a Car Accident Claim in Virginia?
According to Virginia's statute of limitations, personal injury victims who have been in an accident in Virginia have two years to file a lawsuit in court, while personal property damage victims have five years to file a lawsuit. If you fail to file a lawsuit in those timeframes, your case will likely be dismissed. Only very narrow exceptions may apply. If you get into a motor vehicle accident, you need to act quickly to get the compensation you deserve.
The experienced Roanoke car accident attorneys at Lichtenstein Law Group PLC are ready to help you fight for a fair settlement for your accident injuries or represent you in court, if necessary. Call us today to learn more about your legal options and how we can help you.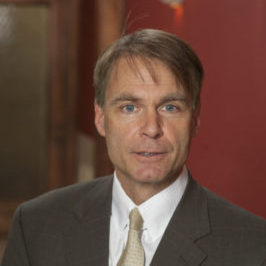 John E. Lichtenstein is a founding member of Lichtenstein Law Group, PLC, with more than three decades of experience as a trial lawyer. A graduate of the University of Virginia School of Law, John has successfully resolved hundreds of cases on behalf of his clients, including some of the largest jury verdicts and settlements in Virginia history. He has also served his profession, including serving as President of the Virginia Trial Lawyers Association in 2015-2016 and as Chair of the Virginia State Bar Criminal Law Section in 2007-2008.