What Must You Prove in a Medical Malpractice Case?
Medical malpractice affects millions of Americans. In fact, upwards of a quarter of a million Americans die from medical errors each year, according to a study from Johns Hopkins Medicine. However, proving the link between your injuries and medical malpractice can be difficult. It requires the assistance of an experienced attorney who focuses on this area of the law.
If you find yourself dealing with the fallout and pain of a medical error or the grief and hardship of losing a loved one due to medical negligence, you should contact Lichtenstein Law Group, PLC, right away. You have only limited time to file a medical malpractice lawsuit in Virginia. Due to the complex nature of many malpractice actions, it is important to get started early. Contact us today to learn more in a free consultation through our office in Charlottesville or Roanoke.
Four Basic Elements of a Medical Malpractice Case
To prove your medical malpractice case, you will need to prove four basic elements. These are the elements of professional medical negligence, as they apply to health care providers.
Duty
A duty is a legal obligation. The law sets forth a specific duty for all of us, depending on the task or action that we are attempting. If driving in a car, we owe each other a basic duty to exercise "ordinary care" when operating the motor vehicle. In other words, we should watch where we are going, refrain from texting and driving and only drive when we are sober. However, when it comes to medical professionals, a "duty" is more appropriately referred to as the "standard of care."
In order to establish the applicable standard of care, it is necessary to prove what reasonable healthcare professionals with the same area of specialization and training would do under the same or similar circumstances. In other words, if you claim that a cardiologist performed a procedure incorrectly, you will almost always need to rely on the knowledge, experience and testimony of one or more other cardiologists in order to establish what is proper and reasonable.
What may be reasonable and appropriate in a nursing home setting may not be the same as the standards applicable to a hospital, and vice versa. When it comes to providers like nurse practitioners, physicians' assistants and medical doctors, different standards of care will apply.
Breach of Duty
Once you have established the proper duty or standard of care in your case, you must prove how the health care professional breached or violated that duty. In other words, you have to show that the doctor deviated from what is generally accepted for the practice of their profession. This is where many people get frustrated. It is not enough to show that a problem occurred or that you were injured. You must show that the healthcare professional made some significant deviation or alteration from what is known to be the appropriate standard.
An example is a procedure that requires ultrasound guidance. If the generally accepted norm in practice is to use ultrasound guidance to avoid harming a patient, and a physician opts to ignore the clear protocol and go without it, this may be evidence of a deviation. Leaving instruments inside of patients, administering too much or too little anesthesia and prescribing the wrong medications are also examples. Unfortunately, most examples of medical malpractice are not so clear or straightforward. They require a doctor's analysis as well as legal analysis by an experienced medical malpractice attorney.
Causation
The third element of a medical malpractice case is the element of causation. You must show that not only did the health professional owe you a specific duty, and not only did that provider breach that duty, but that the violation or breach was the "direct and proximate cause" of your injury. A "direct and proximate" cause of injury means that no other intervening cause is the reason for it. Consider this example:
A patient suffers from a chronic condition like renal failure. His kidney is rapidly shutting down and leading to failure. A doctor may owe a specific duty to properly diagnose the condition and treat it accordingly. If a doctor fails to diagnose the condition, and the person dies due to the misdiagnosis, it may be fairly straightforward to show that the doctor owed a duty and breached it. However, if experienced nephrologists (kidney specialists) all agree that even with the most aggressive care, the individual would have died anyway due to the condition and its rapid progression, then it would be more difficult to prove that the doctor's mistake or failure to diagnose the condition was the direct cause of the death.
Keep in mind that tiny details can make all the difference. For instance, if experts were to agree that catching the symptoms of renal failure earlier would have given the patient at least a decent chance of survival, then the physician's negligence may be substantial and warrant a medical malpractice claim. For this reason, it is impossible to overstate the value of working with an attorney who has built strong relationships with medical experts over many years of practice who can help to review and substantiate malpractice claims.
Damages
Finally, no matter how bad the negligence is, and no matter how clearly the doctor breached the standard of care, you will have no case unless you can establish actual damages.
Ultimately, damages are the legal definition of losses – the ways that a patient has been harmed physically, emotionally and financially. Many prospective clients call medical malpractice attorneys about cases where it is fairly clear the doctor made a mistake. But it takes proving more elements to win a malpractice case.
Many of these cases also involve situations where the patient definitely suffered temporary inconvenience or discomfort, but they ultimately recovered and were left in pretty much the same position they would have been in regardless of the medical error. For instance, a procedure may take longer than expected due to a doctor's mistake. It may lead to complications, a few extra days in the hospital, and perhaps significant discomfort. But without evidence that long-term and serious harm has been done, it is very difficult to succeed on a claim.
Contact Our Medical Malpractice Law Firm in Charlottesville and Roanoke
If you suspect that you or someone you love has been seriously hurt by a doctor or hospital providing negligent medical care, then you should immediately reach out to Roanoke personal injury attorneys at Lichtenstein Law Group, PLC. You can schedule a free personal consultation with a member of our Virginia medical malpractice team to determine your rights and explain in more detail how we can serve you.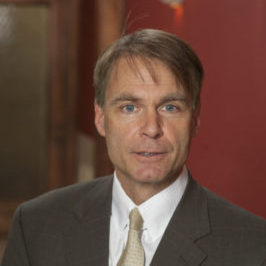 John E. Lichtenstein is a founding member of Lichtenstein Law Group, PLC, with more than three decades of experience as a trial lawyer. A graduate of the University of Virginia School of Law, John has successfully resolved hundreds of cases on behalf of his clients, including some of the largest jury verdicts and settlements in Virginia history. He has also served his profession, including serving as President of the Virginia Trial Lawyers Association in 2015-2016 and as Chair of the Virginia State Bar Criminal Law Section in 2007-2008.