What Are the Most Common Causes of Motorcycle Accidents in Virginia?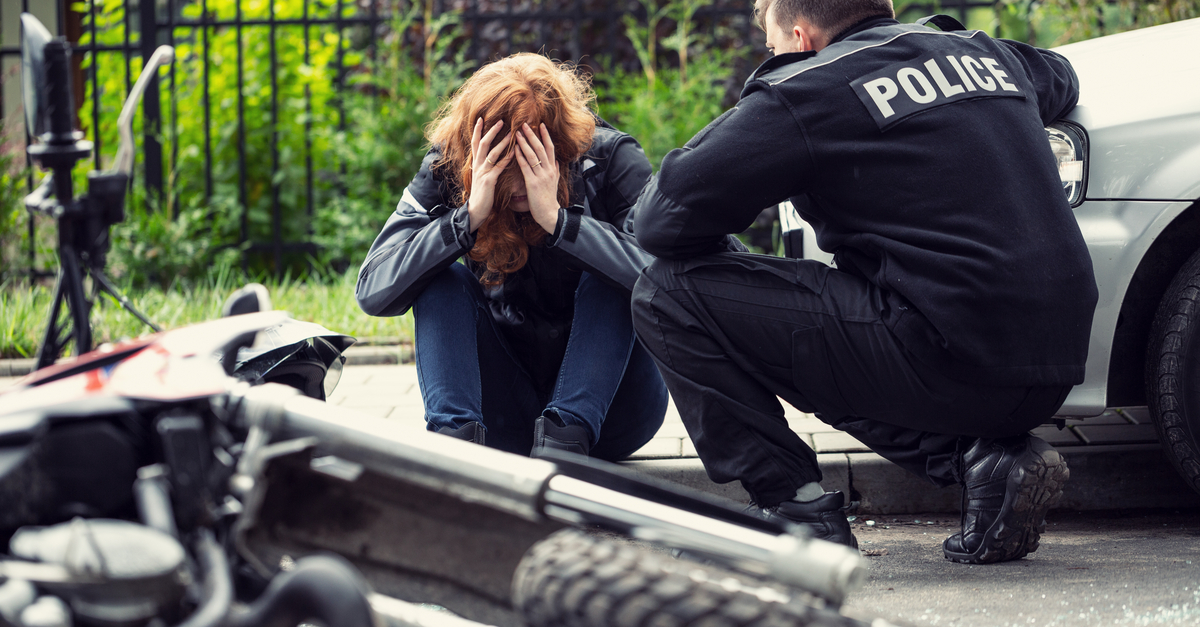 The sad truth is that most motorcycle accidents could be prevented. In fact, the most common causes of motorcycle accidents could be avoided if drivers and other responsible parties acted with the care they should. For example, some of the most common causes of motorcycle crashes include:
Speeding
Unsafe lane changes
Failure to check blind spots
Failure to obey traffic signals and signs
Distracted driving
Aggressive driving
Drunk driving
Poor road conditions
Defective motorcycle parts
No matter the cause of your crash, you should speak to a knowledgeable Virginia motorcycle accident lawyer about your rights. If you were injured by someone else's negligence, you deserve compensation for your losses.
Contact the Lichtenstein Law Group now for a free case review.
What Are the Most Common Motorcycle Accident Injuries?
It is rare that bikers escape a crash without injury. The most common injuries seen after motorcycle accidents include:
Head injuries: Even though motorcycle helmets are mandatory for all riders and passengers in Virginia, head injuries are still extremely common after a motorcycle crash.
Broken bones: A biker may sustain a broken bone, or several, during a crash.
Spinal cord injuries: One of the most serious injuries that results from motorcycle accidents is damage to the spinal cord. This can be severe and can result in paralysis in the worst of cases.
Road rash: Bikers are often thrown from their bikes during a crash. When this happens, their skin scrapes along the road. This results in numerous cuts, scrapes, and bruises that is known as road rash. Road rash may sound like a minor injury, but it is not, particularly if it becomes infected.
Should I File a Claim After My Motorcycle Accident?
The injuries sustained during a motorcycle accident can be severe and can take months to recover from. During this time, you will likely be unable to work and will need costly medical treatment. If your crash was caused by someone else, you should file a personal injury claim for compensation.
Through a personal injury claim, you can pursue compensation to cover all of the past, current, and future losses related to your accident. This includes not only the financial cost of your crash, such as medical bills and lost income, but also non-tangible losses, such as pain and suffering and emotional anguish.
Are Motorcycle Accidents More Common Than Car Accidents?
Although the number of motorcycle accidents in Virginia seemingly increases every year, they are still not as common as car accidents. However, bikers do not have the same protection as other drivers, including a strong steel frame that surrounds them and safety features such as airbags. This means that injuries from a motorcycle crash are much more common than severe injuries after car accidents.
Many of the car accidents in Virginia are minor and may occur in parking lots or other areas where vehicles are not moving very fast. Bikers are more likely to sustain serious injuries in these situations. Due to the fact that motorcyclists are typically thrown from their bikes, even in a crash that would otherwise be considered minor, they can sustain serious injuries.
How Is Fault Determined in a Motorcycle Accident?
After a motorcycle accident, a number of different factors are analyzed to determine who was at fault. These factors will be examined by your lawyer, the insurance company, and potentially a court. Evidence that is used to determine fault after a motorcycle accident includes:
Pictures from the accident scene
Surveillance videos
Police reports
Eyewitness statements
Medical documentation
Expert testimony
It is crucial that you work with a lawyer who has extensive experience investigating these types of accidents. The other side will likely try to argue that you were partly to blame for the crash. If they are successful with this argument, you cannot receive any compensation under Virginia's comparative fault laws.
Where Are Motorcycle Accidents Most Likely to Happen?
Unfortunately, motorcycle accidents can happen at any time and anywhere. There are certain areas in which bikers should exercise increased caution, though, as they are more prone to collisions. These areas include:
Intersections: Perhaps the most common location for motorcycle accidents, intersection crashes typically occur when a biker is turning left and an oncoming vehicle does not see the motorcycle. Rear-end motorcycle accidents are also very common at intersections.
Highways: Drivers often make sudden lane changes on freeways and interstates. When they do, they do not always check to make sure the way is clear. Motorcycles can easily fit into a driver's blind spot, which usually results in a crash.
Two-lane roads: A sudden lane change or improper passing can lead to a motorcycle crash on two-lane roads.
Driveways and alleyways: When drivers emerge from driveways and alleyways, they look for larger vehicles but often miss motorcycles, which can result in an accident.
Talk to a Motorcycle Accident Lawyer Now
After a serious crash, you need the help of a skilled Virginia motorcycle accident lawyer. At the Lichtenstein Law Group, we have the experience and the resources to fight for the full compensation you need after a crash. Our team will thoroughly investigate your accident to identify all liable parties. We will document the full extent of your losses, both now and in the future, to ensure we are fighting for the maximum amount you deserve.
If you have been hurt, call us today or contact us online to schedule a free consultation with one of our skilled motorcycle accident attorneys.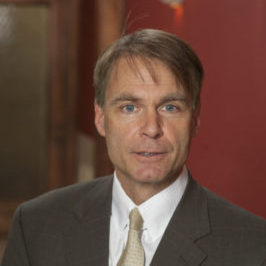 John E. Lichtenstein is a founding member of Lichtenstein Law Group, PLC, with more than three decades of experience as a trial lawyer. A graduate of the University of Virginia School of Law, John has successfully resolved hundreds of cases on behalf of his clients, including some of the largest jury verdicts and settlements in Virginia history. He has also served his profession, including serving as President of the Virginia Trial Lawyers Association in 2015-2016 and as Chair of the Virginia State Bar Criminal Law Section in 2007-2008.