Types of Compensation for a Wrongful Death Claim
When an individual dies because of the negligent, reckless or unlawful act of another person or organization, the family of the deceased may seek compensation under Virginia's wrongful death statutes.
Virginia law and subsequent interpretations by the courts recognize that survivors in a wrongful death claim may have a right to restitution, or "damages," for financial support the deceased provided and as compensation for the emotional pain of a loved one's death. In certain cases of wrongful death, a jury may award additional compensation, as punishment, if the wrongdoer's behavior was egregious and led to a wrongful death.
While money cannot reverse a grievous loss or assuage the family's grief, it can keep a family from experiencing financial hardship because of the loss of a breadwinner. The damages meant to ease the grief, loneliness and discomfort of losing a loved one are, in fact, cited first in Virginia's statute.
The Roanoke wrongful death lawyers of the Lichtenstein Law Group PLC work with grieving families to seek a full and fair financial recovery after the wrongful death of a loved one. Our experienced attorneys work to protect our clients from being pressured by insurance companies to accept inadequate wrongful death settlements. We believe that, beyond the financial recovery and right to solace recognized by Virginia law, holding a wrongdoer accountable and obtaining a full wrongful death settlement or jury verdict can help a family reach a sense of closure after the loss of a loved one.
What Damages Are Available in a Virginia Wrongful Death Claim?
Unlike some states, Virginia does not limit the amount of compensation available in most wrongful death claims, such as after fatal car accidents. The state's wrongful death statute says the jury or court "may award such damages as to it may seem fair and just." Virginia law does cap jury awards in medical malpractice claims.
Damages may be awarded for:
Sorrow, mental anguish and solace
Compensation for reasonably expected loss of income of the decedent and services, protection, care and assistance provided by the decedent
Expenses for the care, treatment and hospitalization of the decedent incident to the injury resulting in death
Reasonable funeral expenses
Punitive damages for willful or wanton conduct or such recklessness as to show a conscious disregard for the safety of others.
In describing damages available for the survivors' sorrow, mental anguish and solace, the statute states that the damages "may include society, companionship, comfort, guidance, kindly offices and advice of the decedent." Providing companionship, comfort, guidance and advice are part of being someone's spouse, parent, child or other family member. Loss of "society" refers to the loss of the individual's presence, such as how a person's spouse or child is a part of their life.
What Happens When a Wrongful Death Case Goes to Court in Virginia?
If a claim goes to court, the jury or judge will state the total damages awarded but must specifically state what has been awarded under Nos. 3 and 4 above for creditors and for No. 5. Punitive damages (No. 5) are capped at $350,000 in Virginia. Under the law, the jury is not told this and may award more, but the judge will reduce the amount awarded to the maximum allowed.
A wrongful death lawsuit sets out why the surviving family member(s) deserve to be compensated and what damages they demand. As part of preparing for a trial, we would have an accountant or actuary submit estimates as to the amount of income the deceased would have provided the family over their expected lifetime. We would also gather statements and other evidence from family and friends to illustrate what the deceased meant to his or her family.
Virginia Defines Who May File and Be Compensated by a Wrongful Death Claim
Virginia law establishes that members of the deceased's immediate family or household are expected to benefit from a wrongful death claim. A jury award in a claim is to be distributed among the:
Surviving spouse
Children of the deceased
Children of any deceased child of the deceased (orphaned grandchildren)
Parents of the deceased if they were financially supported by the deceased within 12 months of the wrongful death.
Adopted children and stepchildren are considered the deceased's children under the law.
If such survivors do not exist, then damages are distributed to the parents (regardless of financial dependence), brothers and sisters of the deceased and to any other relative who is a member of the same household as the decedent and was primarily financially dependent on the decedent.
There are provisions for other circumstances, but the focus is on the close family members who were financially dependent on the deceased. If the deceased had no immediate family, Virginia state law would dictate the next family member who would be eligible to recover damages from a wrongful death claim.
A wrongful death lawsuit is filed in the name of the personal representative of the estate of the deceased. This is typically the executor named in the deceased's will or the individual appointed by a probate court to administer the estate. Keep in mind that part of damages awarded in a claim will go to medical care providers and/or a funeral home, which are considered creditors of the estate.
Barring certain circumstances, a wrongful death claim must be filed within two years of the individual's death. That may seem like a long time, but a successful claim requires time to investigate a wrongful death accident and gather evidence to support the claim.
How Do I File a Wrongful Death Claim in Virginia?
If you believe that a loved one of yours has died in a wrongful death in Virginia for which you and/or other survivors should be compensated, you need to speak to an experienced wrongful death attorney as soon as possible. In Roanoke, the Virginia wrongful death attorneys at Lichtenstein Law Group PLC are ready to assist you, beginning with a free, no obligation discussion of your case.
A wrongful death claim demands that one or more insurance companies be legally compelled to pay the deceased's survivors. An insurance company will fight a claim or seek to pay far less than survivors deserve. As your attorneys, we will prepare a strong case for trial and protect you from insurance companies that are sure to put their own bottom lines above your losses.
Contact us now in Roanoke to discuss obtaining justice for you and the loved one you have lost.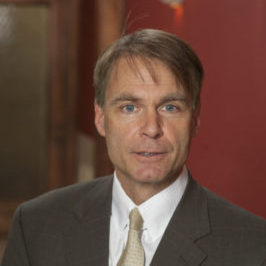 John E. Lichtenstein is a founding member of Lichtenstein Law Group, PLC, with more than three decades of experience as a trial lawyer. A graduate of the University of Virginia School of Law, John has successfully resolved hundreds of cases on behalf of his clients, including some of the largest jury verdicts and settlements in Virginia history. He has also served his profession, including serving as President of the Virginia Trial Lawyers Association in 2015-2016 and as Chair of the Virginia State Bar Criminal Law Section in 2007-2008.