Who Is at Fault After a Left Turn Accident?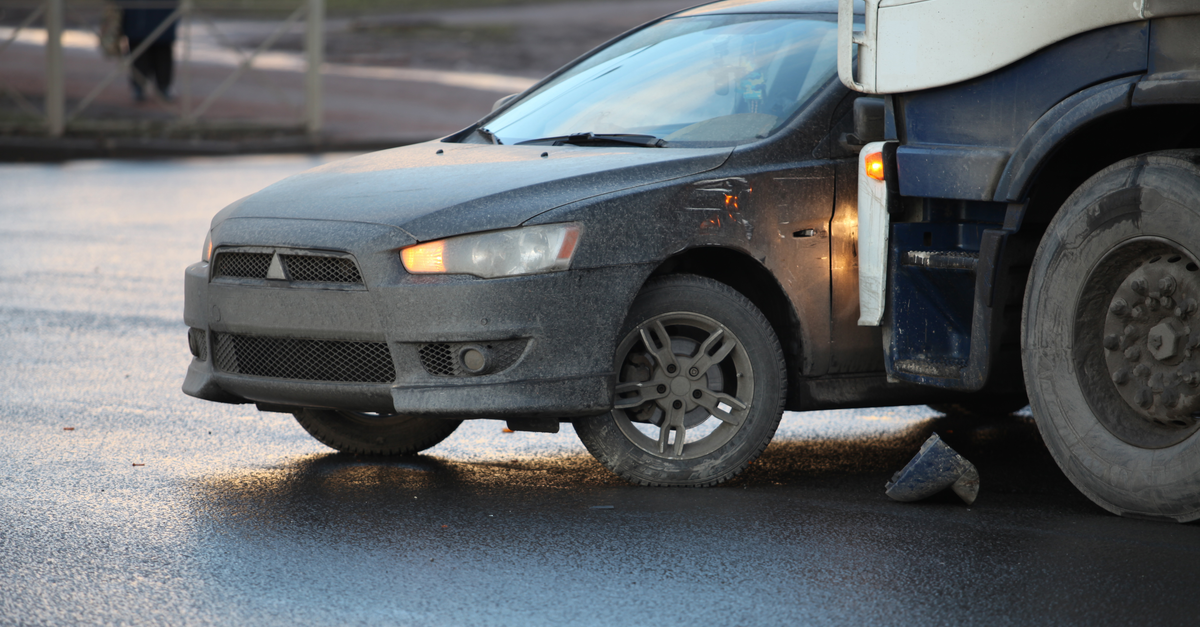 Intersections rank among one of the most frequent locations for a motor vehicle accident. Vehicles traveling in all different directions are able to safely move past one another at intersections, thanks to traffic controls and rules of the road. When accidents at intersections, such as left-hand turn accidents, do occur, the drivers involved in the accident need to figure how who bears responsibility for causing the crash.
If you or a family member have been involved in a left-turn car accident you believe was caused by another driver's negligence or recklessness, contact the Roanoke car accident lawyers of Lichtenstein Law Group PLC to set up an initial case evaluation to discuss your accident and learn more about your legal rights and options. Call us today at (540) 685-1075.
When Is a Left-Hand Turn Legal in Virginia?
Virginia law requires any vehicle making a left turn to yield the right of way "to any vehicle approaching from the opposite direction if it is so close as to constitute a hazard." A left-turning vehicle only has the right of way over other vehicles when the left-turning vehicle is turning on a green left-turn signal in a signal-controlled intersection. However, the left-turning vehicle must still yield to any vehicles and (more importantly) pedestrians lawfully in the intersection.
What Is the Liability Surrounding Left-Hand Turns?
In most left-hand turn accidents, the left-turning driver is presumed to have been at fault for the accident, since under most circumstances, the left-turning driver must yield the right of way. However, under certain circumstances, the other motorist or individual involved in the accident may bear some or all the liability for the accident, including when:
The left-turning vehicle has a green left-turn arrow, and the other vehicle or pedestrian is not lawfully in the intersection.
The oncoming vehicle failed to stop at a red light or stop signs.
The oncoming vehicle was speeding, which makes it difficult for a left-turning driver to gauge the distance and speed and, therefore, the safety of making the left-turn.
Another party caused some sort of obstruction in the intersection that forced a left-turning driver with a clear path to either delay or stop their turn or move out of the normal turning path (for example, a pedestrian illegally entering the intersection).
If the other, oncoming driver committed some other act of negligence leading up to the accident (for example, the driver was intoxicated, fatigued, or distracted by a cell phone), that can also affect the liability for a left-hand turn accident. Virginia follows the older contributory negligence rule, which states that if an injured party bears any share of liability for their injuries, they cannot recover compensation from another party, even if that party was primarily responsible for the accident.
How Is Fault Determined in a Left-Hand Turn Accident?
Although left-turn accidents begin with the presumption that the left-turning driver was at fault for the accident, a review of evidence from the accident can lead to a determination that another motorist or another party bears some or even all the fault for causing the accident. Evidence used to determine fault for left-hand turn accidents includes:
Damage to the vehicles involved
Debris left on the road
The resting positions of the vehicles after the crash
Skid marks on the road
Surveillance camera or dashcam footage
Eyewitness accounts of the accident
Vehicle recorder data
Police accident reports
In many cases, this evidence is used by experts to create an accident reconstruction report, which uses scientific methods to determine how the accident occurred and, based on traffic laws and rules of the road, identify liability for causing the accident.
How Do Left-Hand Turn Accidents Most Commonly Happen?
The overwhelming majority of intersection accidents, including left-hand turn accidents, occur due to driver-related negligence. Some of the most common causes of left-turn accidents include:
Poor visibility due to low lighting or heavy rain, snow, or fog
Obstructed views
Misjudging the distance and speed of oncoming traffic
Misjudging the length of an intersection
Distracted driving (such as due to texting and driving)
Fatigued or drowsy driving
Driving under the influence of alcohol and/or drugs
Unlawful driving, such as failure to yield the right of way, failure to signal, speeding, or making an illegal turn
What Should I Do After Being Involved in a Left-Hand Turn Accident?
When you've been involved in a left-hand turn accident, you should take the following steps to help protect your legal rights and options for pursuing compensation for any injuries and damages you may have suffered in the accident:
Call 911 if you or someone else has been injured; otherwise, contact the police department to have an officer deployed to the scene to prepare a police accident report.
Get the names, contact information, license information, vehicle registration information, and insurance information for each of the drivers involved in the accident.
Get the names and contact information for any eyewitnesses to the accident, in case you later need to contact them for a statement.
Take photos or videos of the accident scene, including damage to the vehicles, the traffic controls at the scene, and any other details relevant to your accident.
Notify your insurance company of the accident, even if you don't think you were responsible for causing the accident.
Follow up with your physician or another medical provider to get examined for any injuries you may have suffered in the accident.
Talk to a car accident attorney about your case to learn more about your legal rights and options for recovering compensation for any injuries or damages you might have suffered.
Keep records of the bills, invoices, and receipts of the expenses you incur from injuries and damages you sustained in the accident.
Keep a diary or journal of your physical recovery from injuries, including how your injuries, and the pain and difficulties they cause you, negatively impact your life.
After you or a loved one have been injured in a left-hand turn accident through no fault of your own, don't hesitate to learn more about how our firm can help you pursue the financial compensation you need and deserve. Schedule a free consultation with the Roanoke auto accident attorneys at Lichtenstein Law Group PLC today by calling (540) 685-1075.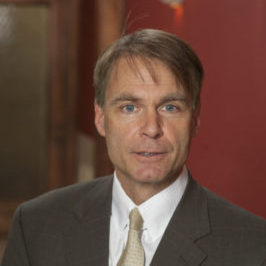 John E. Lichtenstein is a founding member of Lichtenstein Law Group, PLC, with more than three decades of experience as a trial lawyer. A graduate of the University of Virginia School of Law, John has successfully resolved hundreds of cases on behalf of his clients, including some of the largest jury verdicts and settlements in Virginia history. He has also served his profession, including serving as President of the Virginia Trial Lawyers Association in 2015-2016 and as Chair of the Virginia State Bar Criminal Law Section in 2007-2008.