Who Is Liable for a Car Accident Caused by a Heart Attack?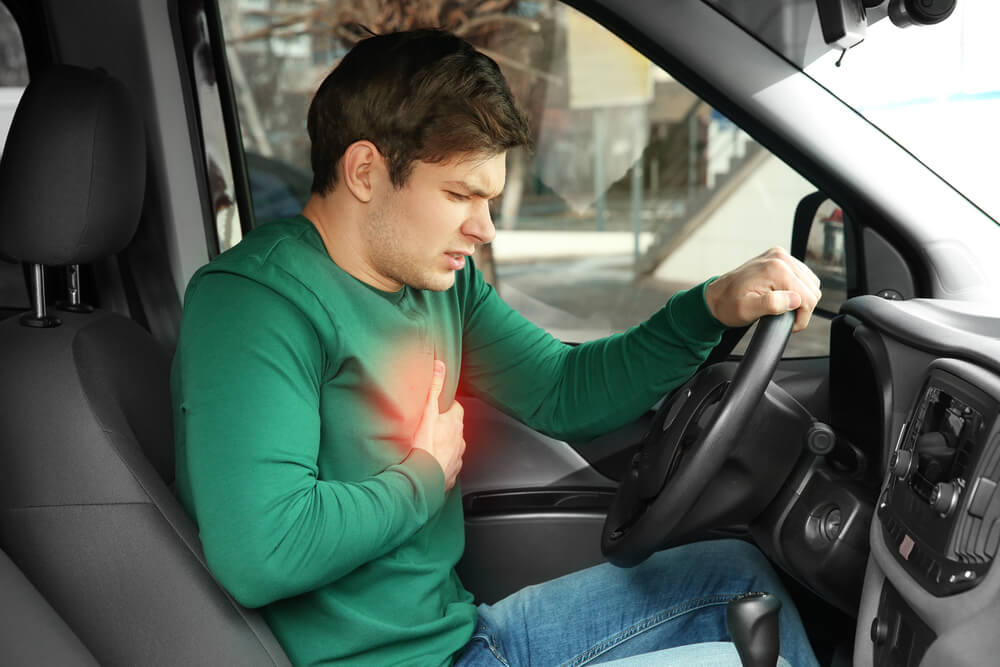 When anyone is involved in a car accident in Virginia, it's important to determine who was at fault for the crash. Virginia follows a fault-based system when it comes to car accidents, which means that the individual who caused the wreck out of negligence will be held responsible for the other parties' financial losses, such as their medical costs, lost wages, and property damage.
But, what happens when the accident was not caused by negligence? Instead, what if the car accident was caused by a driver's heart attack or another medical emergency? Who is at fault then?
According to Virginia law, a driver may not be held liable if the car accident was caused by a medical issue, such as a heart attack or stroke.
If you were involved in a car crash caused by a driver who suffered a medical emergency, contact the Roanoke car accident lawyers of Lichtenstein Law Group PLC for a free case evaluation. We are ready to answer all your questions and discuss your legal rights and options. Our experienced attorneys are recognized for their excellence and are ready to help.
Attorney John E. Lichtenstein has received multiple "Lawyer of the Year" awards. He is also listed in Super Lawyers Magazine, including being listed among the Top 100 and Top 50 Super Lawyers in Virginia. Likewise, he has been listed in the Best Lawyers in America for personal injury, medical malpractice, as well as criminal defense practice.
Sudden Medical Emergency Defense in Virginia
Under Virginia law, a driver can be held liable for damages if their negligence causes an accident. The sudden medical emergency doctrine is one possible legal defense against liability. This doctrine is a jury instruction that relieves the driver of liability if a medical emergency caused that accident.
However, this defense can be made only if the driver is suddenly incapacitated by an unforeseen illness, making it impossible to operate a vehicle. That can be proven if certain conditions are met.
What Determines If a Driver Suffered a Medical Emergency?
To determine if a driver suffered a medical emergency, the following must be proven:
The driver lost consciousness or was incapacitated before the accident happened. The onset must have been so sudden and abrupt that the driver was unable to pull over to avoid an accident.
The loss of consciousness caused the driver to lose control of the vehicle and cause the accident.
The loss of consciousness was caused by a medical issue that was not foreseeable. Simply put, the driver must not have known or anticipated that the medical issue will cause the loss of consciousness.
Some examples of a medical emergency include:
Heart attack (also known as myocardial infarction)
Diabetic reaction, such as a drop in blood sugar or blood pressure
How Can a Driver Prove They Suffered a Medical Emergency in Virginia?
It is not enough for drivers to simply state that they suffered a medical emergency. In order to effectively make that claim, it must be supported by evidence.
Such evidence must first show that they did suffer a medical emergency. Next, they must demonstrate that the emergency caused them to lose control of the vehicle. Finally, they must prove that the medical emergency directly caused the accident.
Evidence that a driver may need to prove that they are not at fault for an accident due to a sudden medical emergency may consist of the following:
Comprehensive medical reports
If you were involved in a car accident in Virginia that you believe was caused by a medical emergency, it is important to get the assistance of an experienced car accident attorney. Our team at Lichtenstein Law Group PLC can help gather the evidence that you need to help prove your claim.
Case Example
A Virginia case that sets the standard for a sudden medical emergency during a car accident is Vahdat v. Holland. In this case, the driver claimed that he lost consciousness while driving because of diabetes. The court found that if the driver, "without prior negligence on his part, is confronted with a sudden emergency and acts as an ordinarily prudent person would have done under the same or similar circumstances, he is not guilty of negligence."
There have also been cases where the party was not able to prove the sudden medical emergency defense. In one case, the driver had ignored the doctor's advice not to drive because they may lose consciousness or have a seizure. In another case, the driver, who was a diabetic, did not follow the doctor's treatment plan despite knowing that this was a dangerous health risk. In both cases, the drivers were held liable for the accident.
What to Do If You've Been Hurt in an Accident Caused by a Medical Emergency in Virginia
A car accident that resulted from a medical emergency can prove to be a challenging case to navigate, no matter which side you are on. Whether you are the driver who suffered the medical emergency or the other party who is trying to recover compensation for losses, it is critical to retain the services of a highly skilled attorney who can help preserve your rights and aggressively fight for you.
It's important to remember that you have rights, and you have legal options. Whether you're turning to your own insurance for compensation or that of the other driver, we can help you navigate your case to pursue the maximum recovery available.
If you were hurt in a car accident due to a medical emergency in Virginia, contact us at Lichtenstein Law Group PLC now. Our experienced and knowledgeable legal team are ready to discuss your case for free.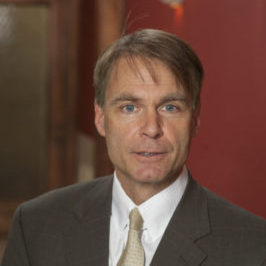 John E. Lichtenstein is a founding member of Lichtenstein Law Group, PLC, with more than three decades of experience as a trial lawyer. A graduate of the University of Virginia School of Law, John has successfully resolved hundreds of cases on behalf of his clients, including some of the largest jury verdicts and settlements in Virginia history. He has also served his profession, including serving as President of the Virginia Trial Lawyers Association in 2015-2016 and as Chair of the Virginia State Bar Criminal Law Section in 2007-2008.