Common Questions About Insurance After an Accident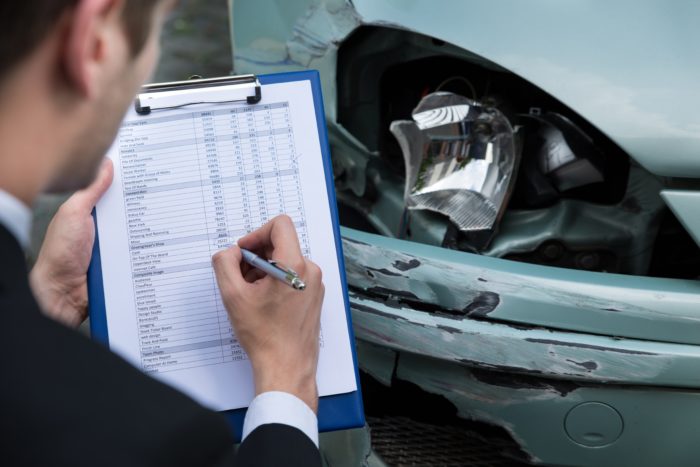 Most people in Virginia buy auto insurance in order to register and put a license plate on their car. They pay their premiums and think little about the role of insurance – until, that is, a car accident happens to them. Then, they may have many questions about the role insurance will play in covering their losses and, perhaps, the losses they have caused another driver to suffer.
Here, we provide answers to some of the most common questions that people have about insurance in the aftermath of an accident. To discuss the specific facts of your case, please contact Lichtenstein Law Group PLC today through our offices in Roanoke and Charlottesville.
Will the other driver's insurance cover my losses after a car accident?
What happens if the other driver has no insurance coverage?
What if the other driver's insurance doesn't cover all of my losses?
Should I call my insurance company after a car accident?
What should I do before I call the insurance company?
Should I talk with the other driver's insurance company?
Will The Other Driver's Insurance Cover My Losses After a Car Accident?
If the other driver caused your accident, and the driver has liability insurance coverage, then that insurance should pay for your losses, including:
Property damage (including vehicle repair or replacement)
Past and future medical expenses
Loss of income and diminished future earning ability
Pain and suffering
Emotional distress
All other out-of-pocket costs related to the accident.
If your lawyer conducts a thorough investigation and presents compelling evidence that establishes the driver's fault and amount of damages you are due, the insurance company may make a reasonable settlement offer. However, if the insurer challenges liability and/or damages, your lawyer should be prepared to bring a solid case to trial in order to fight for what you deserve.
What Happens If The Other Driver Has No Insurance Coverage?
Unfortunately, not all drivers in Virginia carry liability insurance. Many drivers simply pay the Uninsured Motorist Vehicle (UMV) fee so they can legally put their car on the road without having to buy insurance. However, even if the at-fault driver lacks insurance, you are not without options. You may be able to file a claim through your own uninsured motorist (UM) coverage or through other types of coverage that you have purchased such as medical expense coverage, loss of income benefits coverage and/or collision coverage. Additionally, you may be able to pursue compensation from a third party such as the driver's employer or someone who negligently entrusted a car to the driver.
What If The Other Driver's Insurance Doesn't Cover All Of My Losses?
Even if the other driver has liability insurance, it may fall short of covering all of your medical bills and other losses. Many Virginia drivers carry only the required minimum limits of liability insurance, which are:
$25,000 for injury or death of one person
$50,000 for injury or death of two or more people (per accident)
$20,000 for property damage (per accident).
However, you may be eligible to file a claim through your own underinsured motorist (UIM) coverage. This insurance will cover the difference between what the at-fault driver's insurance covers and the total amount of your losses (up to your policy's limits).
Should I call My Insurance Company After A Car Accident?
Most auto insurance providers in Virginia will require you to report your accident to the company, regardless of who was at fault. Typically, you must report it within a "reasonable amount of time," or a few days after the crash happens. You should comply with your policy's reporting requirement. If you fail to comply with it, then the insurer may deny any claim that you file such as a UM/UIM claim or a claim through your collision or comprehensive coverage.
What Should I Do Before I Call The Insurance Company?
Before you call your auto insurance company to report an accident, you should make sure that you have promptly sought medical attention. You may also want to order a copy of your police crash report through the local law enforcement agency that investigated your accident or through the Virginia Department of Motor Vehicles. Additionally, you should take a few minutes and write down some basic facts that you can expect the insurance company to ask you about such as:
Date, time and location of the accident
Types of injuries that you and, perhaps, your passengers suffered
Name, phone number and insurance information of the other driver(s)
Names and phone numbers of any witnesses
Name and contact information for your attorney.
When you talk with the insurance company, you should make sure to stick to the facts. Do not accept or assign blame for the accident. You may simply ask your attorney to handle communication with the insurance company for you.
Should I Talk With The Other Driver's Insurance Company?
Insurance companies often contact auto accident victims within days – maybe even within hours – after they learn that one of their insured drivers caused an accident. Unfortunately, they often try to catch victims when they are in a vulnerable state. With that in mind, you should generally avoid talking with the other driver's insurance company and, instead, refer the insurer to your lawyer. Always talk to a lawyer first before you give any statement or accept a settlement offer.
Get Help from Our Roanoke Car Accident Attorneys Today!
With more than 100 years of combined legal experience, the car accident attorneys of Lichtenstein Law Group PLC know how auto insurance companies operate. We know their common tricks and tactics, and we know how to counter them. We are skilled and experienced trial lawyers who are dedicated to protecting our clients' rights and aggressively pursuing the maximum amount of compensation for them.
If another driver caused an auto accident in Roanoke, Charlottesville or elsewhere in Virginia that left you with serious injuries or the loss of a loved one, contact us today to discuss your case and learn about your rights and options in a free consultation.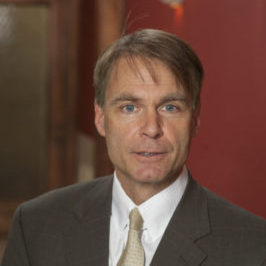 John E. Lichtenstein is a founding member of Lichtenstein Law Group, PLC, with more than three decades of experience as a trial lawyer. A graduate of the University of Virginia School of Law, John has successfully resolved hundreds of cases on behalf of his clients, including some of the largest jury verdicts and settlements in Virginia history. He has also served his profession, including serving as President of the Virginia Trial Lawyers Association in 2015-2016 and as Chair of the Virginia State Bar Criminal Law Section in 2007-2008.