How Soon After a Car Accident Do You Need to See a Doctor?
The aftermath of a car accident can be a confusing time. The initial shock and adrenaline from a crash can make it difficult to think clearly. People involved in accidents often must deal with pressing concerns like what to do about a damaged vehicle, who to call to get help, and alerting employers about missing work, and more.
One of the most important things is to seek medical attention as soon as possible.
Waiting too long to see a doctor after a crash is one of the biggest mistakes accident victims make. It's crucial to see a doctor for your health, as well as a legal claim if you need to file one. You want to make sure any injuries you've suffered are diagnosed and treated right away and that a medical record is created. That will be vital in proving that you indeed sustained injuries in the crash if you need to hold the other party accountable later on.
Why You Should See a Doctor Right Away
The first reason why you should see a doctor right away is that your injuries may not be immediately apparent. A car accident is a very traumatic event. This kind of extreme stress can trigger the "fight or flight" hormones. They work to delay the sensation of pain caused by injuries. That is why many people do not feel pain from their injuries right after a car accident.
Whether or not you feel pain, you must go to the doctor immediately after your accident. Timely discovery and treatment of personal injuries can make the difference between recovered health and lasting disability. Some injuries may even become life-threatening if left undiagnosed and untreated.
Another reason why you should see a doctor immediately after a car accident is to make sure that you follow the requirements of your auto insurance's Medical Payments (MedPay) policy. The required time to see the doctor after an accident is usually within 72 hours to be eligible to claim MedPay benefits. It is always best to review your insurance to see what is considered a reasonable time to see a doctor after an accident.
Statute Of Limitations Following an Accident
After a car accident in Virginia, there are three statutes of limitations – or deadlines for filing a lawsuit – that can be prompted depending on the specific claim:
Personal injury – For a personal injury claim, you have two years from the accident date to file your case in civil court. (Code of Virginia section 8.01-243)
Property damage – Claims for property damage, such as vehicle damage, have up to five years to be filed in court. (Code of Virginia section 8.01-243)
Wrongful death – For cases when someone dies due to a traffic accident, surviving family members have up to two years from the date of the death to file a lawsuit. (Code of Virginia section 8.01-244)
Injuries That Could Appear After a Car Accident
After a car accident, some injuries will be immediately apparent. Other injuries will not always display symptoms right away. Common examples of injuries that could become apparent in the hours and days after a crash include:
Soft-tissue injury – Soft-tissue injuries involve the muscles, tendons, and ligaments. The sudden trauma caused by a car accident can lead to acute soft-tissue injuries, such as whiplash.
Traumatic brain injury (TBI) – TBIs result from sudden and violent trauma to the brain. Some signs that you may have a concussion include the following:

Headache
Dizziness or confusion
Vomiting or nausea
Trouble focusing
Memory loss
Blurry vision
Ringing in the ears
Having trouble staying in balance

Spine injuries – Symptoms of spine injuries may not be immediately apparent. Nonetheless, without treatment, the injury may get worse and can even lead to paralysis. Some symptoms that can show later are back pain or weakness in the limbs.
Internal bleeding – The powerful force of an accident can throw the body violently around and cause blunt force trauma. Organs, such as the kidneys, spleen, and liver, can be injured and hemorrhage.
Post-traumatic stress disorder (PTSD) – Some car accident victims suffer PTSD. In most cases, the symptoms of PTSD do not appear until much later.
What to Do If You've Been Injured in a Crash
When you are injured in a traffic accident, it is best to do the following to ensure that your health and your legal rights to compensation are protected:
Seek medical attention – It is a good idea to see a doctor for a thorough medical examination as soon as possible after an accident. A medical professional will be able to diagnose your injuries and provide prompt treatment.
Document evidence – As soon as you are able, collect as much evidence as you can. Take photos of the scene of the accident, the damage to your vehicle and your injuries. Also, document the people involved, insurance, and witnesses. Take notes about the accident itself, such as weather, road conditions, and time of day.
File a police report – A police report will be vital for your claim, especially if you were injured. Time is limited to file a police report. Although they vary in each state, the typical limit is 72 hours.
Contact an experienced attorney – An attorney can help protect your claim for legal compensation by doing the following:

Conduct a thorough investigation of the accident.
Collect and organize the evidence.
Get the testimony of witnesses and experts.
Handle the negotiations with insurance companies and other parties involved.
Represent you in court, if necessary.
Talk to a Virginia Trial Lawyer About Your Injury Claim
If you were injured in a car accident in Virginia, your first step should be to seek medical attention right away. Your second step should be to contact an experienced car accident attorney at the Lichtenstein Law Group PLC. We are ready to discuss your case and help you seek fair compensation for the harm you've suffered.
Call us or contact us online today.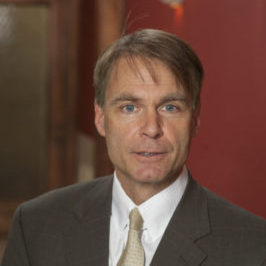 John E. Lichtenstein is a founding member of Lichtenstein Law Group, PLC, with more than three decades of experience as a trial lawyer. A graduate of the University of Virginia School of Law, John has successfully resolved hundreds of cases on behalf of his clients, including some of the largest jury verdicts and settlements in Virginia history. He has also served his profession, including serving as President of the Virginia Trial Lawyers Association in 2015-2016 and as Chair of the Virginia State Bar Criminal Law Section in 2007-2008.