Frequently Asked Questions About Fatal Accidents Cases in Virginia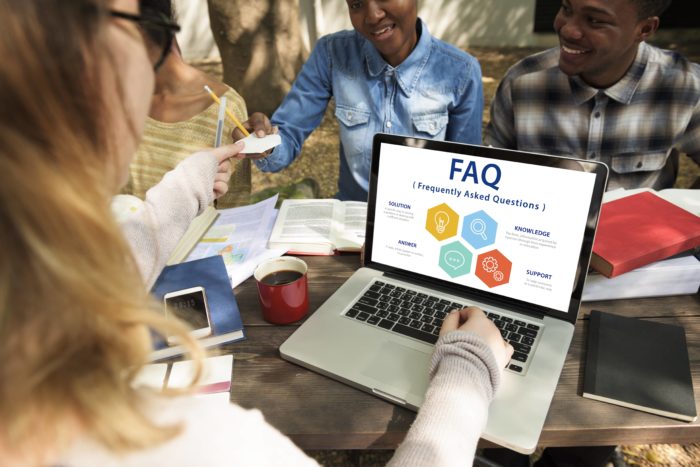 Virginia Code § 8.01-50 is the state's wrongful death statute. It establishes how legal action can be taken if you have lost a loved one due to a wrongful act, neglect or default of another person or party. If you do not have a legal background, you may find the law to be confusing, or it may leave you with many questions about how the wrongful death claims process works.
Lichtenstein Law Group PLC understands that people are often unsure of how wrongful death actions work in Virginia and what their rights are. You can find answers to some of the most frequently asked questions about wrongful death lawsuits below.
If your loved one recently died in an accident in Virginia that was caused by another party's negligence, we are here to help you. Our attorneys have almost 100 years of combined legal experience. We will listen to you and advise you of your rights when you schedule a free consultation with us. Contact us today to speak with a caring and compassionate member of our legal team.
How Much Time Do I Have To File A Wrongful Death Lawsuit in Virginia?
According to Virginia's wrongful death statute, any wrongful death action must be brought within two years of the victim's death. If the action is not taken within this time frame, the statute of limitations will bar the claim from being heard in court.
That is why it is crucial for surviving family members to take immediate action after the loss of a loved one. It takes a considerable investigation and time to prepare a lawsuit for filing. As time progresses, crucial evidence can be lost or may disappear, making it more difficult to prepare a claim. To ensure that your family's rights are protected under Virginia's wrongful death statute, contact an experienced wrongful death attorney as soon as possible.
Who Can File A Wrongful Death Lawsuit In Roanoke?
Virginia's wrongful death statute specifies that claims must be brought by a personal representative or "statutory beneficiary" of the deceased. These are usually family members or dependents, including:
Surviving spouse of the deceased
Children
Grandchildren
Parents
Siblings
Relatives who share a household with the deceased
Relatives who are dependents of the deceased
Any surviving family member who qualifies to inherit the deceased's estate under Virginia's intestacy laws.
The same section states that in cases of fetal death, an action can be brought by the natural mother. If the natural mother dies, the action can be brought by the administrator of the natural mother's estate, her guardian or her personal representative.
Personal representatives must be duly qualified to have standing to bring wrongful death actions. A common issue many families deal with in these cases concerns personal representatives who are out-of-state residents and have problems getting the authorization to file actions in Virginia. An attorney can help to get through that process.
How Is Wrongful Death Compensation Determined In Virginia?
Courts can award the personal representatives and family members of people who were killed in accidents various kinds of damages. Some of the most common types of damages awarded in these cases include:
Funeral and burial expenses
Medical bills
Lost income
Loss of consortium
Loss of services
Loss of parental care
Mental anguish
Pain and suffering.
In a limited number of cases, a jury could also award punitive damages. These damages are intended not to reimburse the family for losses suffered but to punish "willful and wanton" conduct. Punitive damages are often meant to send a message that the particular action that led to the person's death will not be tolerated and will hopefully prevent others from behaving in the same manner.
Certain damages are subject to limits commonly referred to as "damage caps." Virginia has a cap on punitive damages, specifying that awards should not exceed $350,000.
When a person's death is the result of medical malpractice, Virginia has a cap on the award that representatives may recover.  Any verdict returned against a health care provider in a malpractice action from July 1, 2018, through June 30, 2019, cannot exceed $2.35 million. The statute increases this damage cap by $50,000 each year. It is expected to reach $2.95 million for actions dated July 1, 2030, through June 30, 2031.
How Are Wrongful Death Awards Paid Out In Virginia?
In many cases, a wrongful death claim is paid out through a settlement. Once a court has approved a settlement in a wrongful death claim, the personal representative of the deceased will be responsible for distributing the proceeds. The estate and creditors of the estate must be paid first, then the remainder of the funds will be paid to the beneficiaries as specified by the settlement.
However, if the defendant (or the defendant's insurance company) challenges liability and/or the amount of damages that are sought, the case will likely need to go to trial. It is important to work with an attorney who will closely review any settlement offers with you and advise you on the best strategy to pursue. Additionally, the attorney should be ready to go to trial if it is necessary.
Get Help from Our Roanoke Wrongful Death Lawyers Today.
If your loved one was killed by another party's negligence in Virginia, you are likely overwhelmed with grief, stress, and unexpected financial burdens. You will want to contact an experienced attorney for help with handling all of the important requirements in a wrongful death action so you can take the time you need to grieve.
Lichtenstein Law Group PLC represents clients in Roanoke, Charlottesville and surrounding areas of Virginia. We have extensive experience with helping families to pursue compensation when they have lost a loved one due to a negligent act. Call contact us online today for a free and confidential review of the facts of your case and the legal options available to you.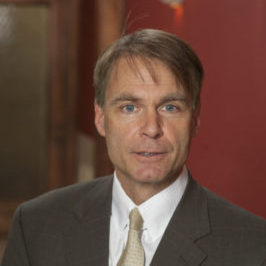 John E. Lichtenstein is a founding member of Lichtenstein Law Group, PLC, with more than three decades of experience as a trial lawyer. A graduate of the University of Virginia School of Law, John has successfully resolved hundreds of cases on behalf of his clients, including some of the largest jury verdicts and settlements in Virginia history. He has also served his profession, including serving as President of the Virginia Trial Lawyers Association in 2015-2016 and as Chair of the Virginia State Bar Criminal Law Section in 2007-2008.