Homicide & Murder Defense Lawyers in Roanoke, VA
Lichtenstein Law Group PLC is dedicated to protecting the rights of the accused – no matter what crime they have been charged with committing. We know that a bedrock principle of our justice system is that those facing criminal charges like a homicide or even the most serious crime of all, murder – have the right to be presumed innocent unless proven guilty beyond a reasonable doubt. Contact our Roanoke murder defense lawyer today.
Our criminal defense attorneys in Roanoke have earned an outstanding reputation for our belief in our clients, our faith in the sanctity of the courtroom and our extensive experience in virtually every type of state and federal criminal case, including those involving alleged homicide.
John E. Lichtenstein, our firm's founder, has never shied away from taking on tough cases and fighting vigorously for his clients. He is ready to fight for you in your Roanoke murder defense case too.
If you have been accused of murder in Roanoke, Charlottesville, Richmond, Norfolk or elsewhere in Virginia, don't delay getting legal representation. Your rights, your freedom and possibly your life are all stake. If you're facing Roanoke criminal charges, for murder get in touch with a murder defense attorney at Lichtenstein Law Group PLC today. The attorneys at our Roanoke office are ready to help.
Murder Charges in Virginia State Courts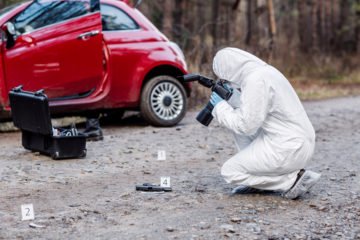 A murder charge typically is investigated by the city police, county sheriff's department or the Virginia Bureau of Criminal Investigation (BCI). It will then be prosecuted by the local Commonwealth Attorney's office and pursued in state courts. This is why you need a Roanoke murder lawyer to defend you in court.
It is important to understand the three classes of murder offenses under Virginia law.
Capital murder – This is a Class 1 felony. A conviction can carry a life sentence or, if the defendant is age 18 or older and not mentally retarded, the death penalty. Capital murder may be charged if the alleged killing was "willful, deliberate and premeditated" and falls within one of several categories set out in Va. Code Ann. § 18.2-31. Those categories include:

Being hired to commit murder
Killing of a police officer or judicial official
Killing of multiple victims
Killing of a pregnant woman by one who knows the woman is pregnant and intends to terminate the pregnancy
Murder of a person under age 14 by a person age 21 or older.

First-degree murder – This is a Class 2 felony. A conviction can carry a prison term of 20 years to life. If the alleged murder does not fit any capital murder category, it may fall within this class if it was "willful, deliberate and premeditated" or specifically involved:

Poisoning
Lying in wait
Imprisonment
Starving
Commission of (or attempt to commit) arson, rape, forcible sodomy, inanimate or animate object sexual penetration, robbery, burglary or abduction.

Second-degree murder – Any other non-capital and non-first-degree murder falls within this class, including any murder that is committed during the commission of a felony. A conviction 0f second degree murder can carry a sentence between five and 40 years.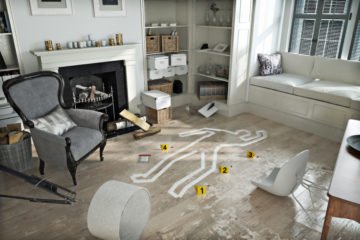 It is important to note that a person may be charged with murder for aiding and abetting in another person's commission of the acts that caused the death of another. A person may also be accused of participating in a conspiracy to commit a homicide.
Some acts that result in the death of another are not classified as murder because they lack the element of "malice." They may be punishable as voluntary or involuntary manslaughter, which is Class 5 felonies. Causing the death of another due to driving under the influence, for instance, could be prosecuted as involuntary manslaughter.
Roanoke Homicide Charges in Federal Courts
Under some circumstances, a murder charge may be investigated by the FBI or another federal agency and prosecuted by the U.S. Attorney's office in federal court. Those circumstances include alleged murders that involve:
Death of a federal law enforcement officer
Bank robberies
Sex crimes, such as rape, child molestation or sexual exploitation of a minor
Drug trafficking and drug crimes
Contract murders.
Federal prosecutors typically have much more time and resources at their disposal to pursue homicide convictions. Additionally, federal courts operate under different rules of evidence and procedural rules than Virginia state courts. In this sense, if you are facing a murder charge in federal court, getting help from a lawyer with experience in the federal court system will be crucial to your defense. We can offer expert legal representation for your Roanoke criminal charge.
Reasons for Hiring an Experienced Roanoke Murder Defense Lawyer for Your Homicide Defense Case in Virginia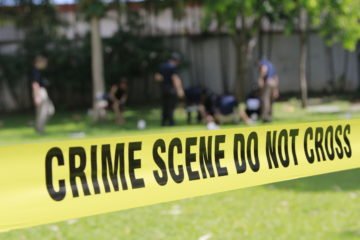 For nearly three decades as a lawyer, John E. Lichtenstein has stood up for the rights of the accused, including those charged with murder, manslaughter and other serious violent crimes.
His commitment to practicing in this area of the law is reflected in his service on the Board of Governors of the Virginia State Bar Criminal Law Section and his induction as a Fellow of the American Board of Criminal Lawyers.
You can trust a criminal defense lawyer at Lichtenstein Law Group PLC to provide zealous protection of your rights and a vigorous defense if you have been accused of homicide. Our Roanoke homicide lawyers understand all of the defenses to murder charges, such a self defense, and we can help you get the best possible outcome for your case.
If you are questioned by police in connection with a suspected murder, we can accompany you and protect your constitutionally guaranteed right to be silent. You should never be forced to give a statement due to police intimidation.
If you are arrested on a homicide charge, we can represent you in a bond hearing and advocate for your release while your case is pending.
We can seek discovery of the State's evidence that led to the charge against you and conduct our own investigation. In a murder case, establishing a timeline of events is crucial. It can involve piecing together witness statements, surveillance cameras and other "electronic footprints" left by debit card and cell phone use.
Consult with our own forensic experts. DNA, for instance, maybe important evidence in a murder prosecution. The prosecution's DNA evidence must be closely scrutinized.
Seek exclusion of evidence that was obtained in violation of your state and federal constitutional rights or that would violate state or federal rules of evidence if admitted at your trial.
Meet with prosecutors to discuss your plea agreement options. Depending on the facts of a case, a homicide charge may be reduced to a lesser offense. Any plea offers should be thoroughly discussed and given careful consideration. Although we may advise you on acceptance or rejection of a plea offer, the decision remains yours alone.
Seek removal of your case to a different venue. If your right to a fair trial appears to be in jeopardy due to where your case is being tried, we can argue for a transfer of the case to a different court.
Develop and carry out a compelling defense at trial. We are master litigators who will challenge the prosecution's evidence and, if necessary, present evidence on your behalf.
Above all, we will continue to fight for you if a trial results in a conviction. We can argue for you in sentencing, pursue appeals and seek other forms of post-conviction relief.
Get Help from Our Roanoke Murder Attorneys Today
At Lichtenstein Law Group PLC, we believe in the importance of having effective assistance of legal counsel when facing the gravity of a murder charge, and we've been successfully defending clients for years. Our Roanoke criminal defense attorneys have extensive experience and will work tirelessly to protect your rights throughout your case and fight for the best possible outcome with your criminal matter.
Contact our law offices today. Our Roanoke homicide defense attorneys can provide an immediate, confidential consultation about your case.