Roanoke Defective Tire Lawyers
Automobile tires are more prone to failure than many people realize, and an accident caused by defective tires can occur on any Virginia road or highway at any time. When tires fail at higher speeds, drivers may lose control of steering a vehicle and crash, causing serious or fatal injuries.
Tires manufacturers have a legal responsibility to make and market products that are safe and to warn adequately of known defects. Unfortunately, many defective tires that have been recalled remain on the road because the motorists never received notification of a recall. When tires fail due to a design or manufacturing defect and cause serious injuries, the manufacturers should be held accountable for the harm caused.
Get Help with Your Defective Tire Case
The defective tire attorneys at Lichtenstein Law Group PLC are experienced at handling the complexities of cases involving defective tires and other defective products. These are challenging cases that demand careful development of evidence to prove a defect caused an injury or death.
They require an investment of research time and overhead expense that are beyond the capacity of many trial lawyers. Founding car accident lawyer, John Lichtenstein has built a reputation as a litigator through his success handling complex litigation. Each individual case is different, but our dedicated litigation team has secured individual recoveries in excess of $1 million for clients across many different kinds of defective product cases.
Mr. Lichtenstein has been selected as President of the Virginia Trial Lawyers Association and is a Fellow of the American College of Trial Lawyers. Lichtenstein Law Group PLC often receives case referrals from other personal injury attorneys who know of our reputation for taking high-stakes cases.
Do not hesitate to contact our automotive product liability lawyers for a consultation without charge if you suspect that defective tires caused your serious injuries.
How a Defective Tire Lawyer in Roanoke Can Help You
An experienced product liability lawyer can determine whether a tire defect did in fact cause your accident. Cases involving product liability often require an in-depth investigation of an accident to make a determination of how an unsafe product contributed to it. The police officer handling a traffic accident may be pressed for time to close an accident investigation and may not take the time necessary to delve into the significance of a tire defect or other automotive defect as a crucial contributing factor to a serious or fatal accident. We are prepared to conduct a full investigation. Our legal team works with highly regarded product safety engineers to evaluate a product defect and determine its effect on an accident.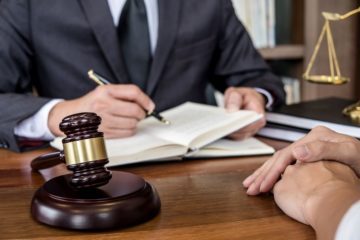 Many motorists who are driving on defective tires are unaware of their defects after a serious accident occurs. Tire failures were linked to 33,000 crashes in 2014, resulting in 18,000 injuries and more than 500 deaths, according to the National Transportation Safety Board (NTSB).
In a 2015 report, the National Transportation Safety Board said that the federal system for recalling defective tires is completely broken and needs overhauling. NTSB accident investigators found that only one in five defective tires is taken out of service through a tire recall and more than half of dangerous tires remain on the road. Tire manufacturers sell tires through their own dealers and through independent dealers. But independent tire dealers are not required to register the tires they sell with manufacturers in case of a recall. As a result, tire manufacturers have no way of contacting many owners of defective tires to warn them of discovered defects and inform them of a recalls. The result is that many motorists unknowingly are driving with defective tires on their vehicles.
If you suspect that a defective tire caused an accident, it is important to preserve the tire and wrecked vehicle so the tire can be examined for defects. The markings on the tire will allow our investigators to determine if the tire had been recalled because of a design or manufacturing defect. Do not allow the tires to be removed or the wrecked vehicle to be sold for scrap.
Common Types of Tire Defects
Tires may fail in a variety of ways with serious consequences, and aged tires are more prone to failure.
Tread Separation or De-treading – Tires are built in layers. When the outer rubber layer of tread pulls away from the layers beneath, it can cause a quick loss of air pressure, resulting in a tire blowout and loss of control of a vehicle travelling at highway speeds. Tread separation is more common with steel-belted radial tires and occurs more often during hot weather. High temperatures increase the aging process of the chemicals in tire rubber. Tread separation is more common in southern states such as Virginia that have higher summer temperatures.
Bead Failure — The tire bead is the inner edge of the tire that adheres to the wheel rim. If a bead fails and a tire leaves the rim, it can cause a rapid loss of air pressure and make a vehicle difficult to control. A bead failure may occur because of a design defect or because the tire was not mounted properly.
Defective Valve Stems — Tire failures leading to crashes have been linked to cracked valve stems, and millions of these stems have been recalled. Tech International, a distributor of Chinese-made valve stems, announced a recall of 6 million TR413 valve stems. Tech International said the stems could crack and tires gradually lose pressure. Dill Air Controls Products, LLC voluntarily recalled 1.8 million Dill ACP valve stems made by Topseal Automotive because they can prematurely weather and crack and cause loss of tire pressure.
Sidewall Failure — Blisters, bulges or cracks in the side of a tire indicate a weakness in the sidewall caused by a manufacturing defect or age that could cause a tire to fail. Tires with bulges or cracks in the sidewalls should be replaced immediately.
Tread Chunking — A chunk of tire tread may break off, usually indicating a quality control problem with the tire manufacturing process.
Contact a Roanoke Defective Tire Attorney Today
If you or a loved one has been seriously injured in a traffic accident in Virginia and you suspect that a defective tire was to blame, we understand the obstacles you are facing in trying to recover. You need the guidance of an experienced product liability attorney who can investigate the cause of the accident and identify the responsible parties to seek compensation. Victims of defective tires are entitled to seek compensation for their medical bills and other damages. You can trust the highly skilled product liability attorneys at Lichtenstein Law Group PLC to fight on your behalf. We will deal with the insurance companies so that you can focus on your recovery.
Whether you are in Roanoke, Charlottesville, Richmond or anywhere else in Virginia, our attorneys are ready to assist. Call or contact us online now to schedule a free initial consultation.