Do You Have to Call Your Insurance Company After an Accident?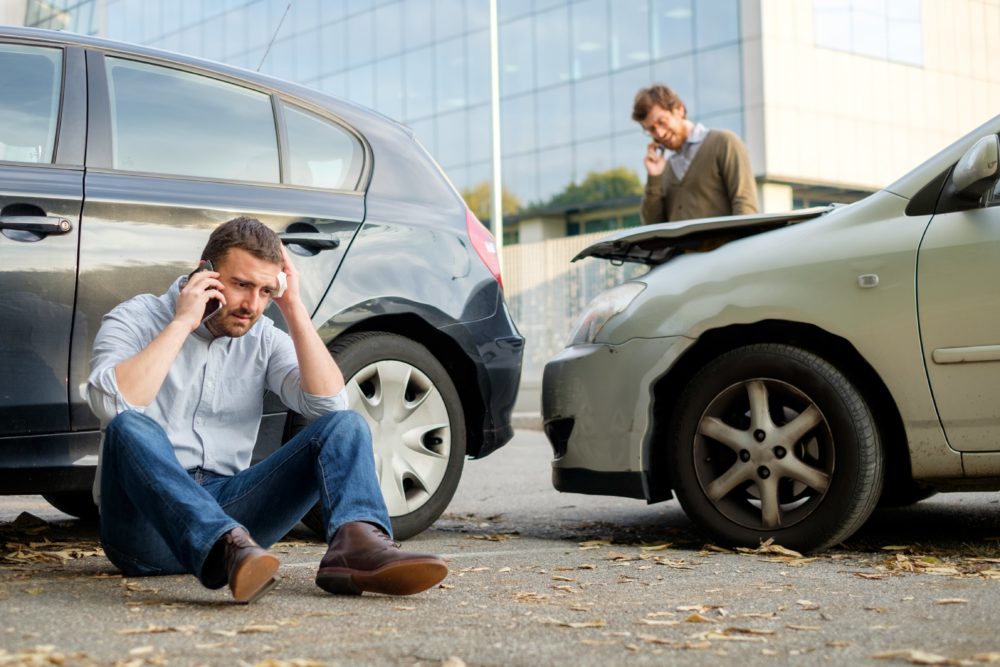 After any car accident involving vehicle damage or injuries, you should promptly notify your auto insurance provider. Regardless of whether you believe that you or someone else was at fault for the accident, notifying the insurance company will allow you to take advantage of coverage in your policy that can help you to navigate the aftermath of your accident. Most auto insurance policies actually require a policyholder to give notice. So, giving notice to the insurance company will be a key step if you plan to file a claim later on.
What Steps Should You Take After a Car Accident?
Notifying your auto insurance company does not have to be your first step after a car accident. However, you should try to give notice within a day or two after the crash happens. Some people choose to call from the accident site, as they can give better details while the accident is fresh in their minds. Others prefer to wait until they have gathered information such as photos from the scene, injury diagnoses and contact information.
In addition to notifying your insurance company, you should also:
Seek medical attention immediately. Your health should be your main concern. If you are not taken to an emergency room, then you should at least see your regular doctor as soon as possible. The doctor can check for injuries that may not be obvious to you such as traumatic brain injury or internal bleeding. If you wait too long to get medical attention, an insurer may assert that your injuries were not serious or caused by your crash.
Gather information and hold onto it. You should keep copies of all of your medical bills, receipts, documentation about days missed at work, witness contact information, contact and insurance information for the other driver, communication from your insurance company and anything else that might be relevant to your claim.
Order a copy of your crash report. Within a few days after an accident, you should be able to get a copy through the Virginia Department of Motor Vehicles or from the local law enforcement agency that investigated your accident and prepared the report.
Avoid speaking with anyone about the accident. You can refer the other driver's insurance company to your lawyer at Lichtenstein Law Group PLC. You should never give a statement or accept a settlement offer until you talk with your lawyer first. Also, you should not discuss the accident on social media.
Why Should You Call Your Insurance Company After A Car Accident?
For several reasons, calling your insurance company is a crucial step after a car or truck accident. For instance, most insurance policies require that policyholders promptly report any accidents they are involved in. The failure to do so can result in the insurance company denying your claim.
Additionally, reporting your accident to your insurance company can potentially allow you to take advantage of insurance benefits. For example, your policy may provide for car towing, prompt repairs, rental car benefits and the immediate medical attention you need. Your insurance company will then seek reimbursement through the other driver's insurance policy. If the other driver disputes liability, which is likely, you will have to pay for these expenses out of your own pocket if you fail to contact your insurance company.
Should You Report A Car Accident With An Uninsured or Underinsured Driver?
Reporting your accident is even more important if you are involved in an accident with an uninsured, underinsured or hit-and-run driver. Your UM/UIM policy can provide coverage in those instances. However, if you fail to comply with your policy's reporting requirement, the insurer may claim that you are not eligible for those benefits.
What Information Should You Provide to Your Insurance Agent?
When you report your accident to your auto insurance provider, you should avoid giving too much information to insurance. Instead, you should provide basic information such as:
Date, time and location of the accident
Name, insurance policy information and contact number of the other driver (or drivers) involved in the accident
Name of the law enforcement officer who prepared the crash report (an insurance company may ask you to send a copy of the report).
You do not need to elaborate when you answer questions that your insurance agent or a claims adjuster asks you. Instead, give only information that they require. You should refuse to make any statements about who was at fault for the accident, and you should not speculate about anything. If you are concerned about saying the wrong thing when you speak to your insurance, contact a lawyer first. The lawyer will make sure that you do not say anything that potentially damages your claim.
When Should You Contact a Car Accident Lawyer?
It is never too early to contact a lawyer after an auto accident. The lawyer can be helpful from the very beginning by ensuring that you don't make any damaging statements when you report your accident to your insurance agency or when the other driver's insurance agency contacts you.
If the accident was the other driver's fault, it is likely that the driver's insurance company will make you a settlement offer fairly quickly. This offer may seem generous, but in all likelihood, it will fail to fully cover your damages. The insurance company may try to pressure you to take the money by saying that you will not be able to get any more. Many accident victims accept these offers because they don't realize how insufficient the offer is, or because they are afraid it is the most they will get. A lawyer can evaluate the offer to determine whether it is fair and fight for a more suitable offer if it is not.
A lawyer can do this by conducting an independent investigation of your accident, using all the resources at the lawyer's disposal, including accident reconstruction experts and knowledgeable professionals from other fields. After gathering the necessary evidence, the lawyer can craft a compelling demand letter to send to the insurance company.
After negotiations, if the insurance company still refuses to pay you an adequate amount, your lawyer will be able to take your case to court. With a lawyer's help, you will be more likely to secure a higher amount of compensation than you would by trying to handle your claim on your own.
Our Virginia Car Accident Law Firm Is Ready to Help You
If you were recently involved in a car accident in Roanoke, Charlottesville or a nearby area in Virginia, contact Lichtenstein Law Group PLC for legal assistance right away. Our lawyers have more than 100 years of combined experience with helping car accident victims and their families, and we hold an AV-Preeminent Rating from Martindale-Hubbell, the highest possible rating.
When it comes to dealing with an insurance company after a car accident, we understand the laws in Virginia and know what it takes to pursue the compensation you deserve. To learn more about what we can do for you, contact us today and schedule a free consultation.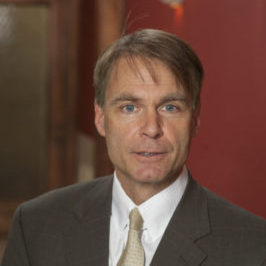 John E. Lichtenstein is a founding member of Lichtenstein Law Group, PLC, with more than three decades of experience as a trial lawyer. A graduate of the University of Virginia School of Law, John has successfully resolved hundreds of cases on behalf of his clients, including some of the largest jury verdicts and settlements in Virginia history. He has also served his profession, including serving as President of the Virginia Trial Lawyers Association in 2015-2016 and as Chair of the Virginia State Bar Criminal Law Section in 2007-2008.